Professional and efficient service that consistently delivers outstanding results.
What Is Breast Implant Revision Surgery?
Breast implant revision is a surgical procedure to replace your current breast implants with new ones. While there are several reasons for wanting or needing an implant exchange, it's extremely rare that you need to swap out your implants for new ones for health-related issues. Your goal may simply be to improve or change the appearance of your breasts or update your implant material.
Breast implant revision, also called a breast implant replacement, isn't often required, as most women love their enhanced profile. But hormone factors, the natural aging process, changing preferences and gravity may have caused you to change your mind about your implants. To get the best advice on whether you need breast implant exchange surgery, seek the expertise of a top NYC cosmetic breast surgeon like Dr. David Shokrian at Millennial Plastic Surgery in Midtown Manhattan.
Clients' Testimonials
For years, I struggled with sagging breasts that made me feel self-conscious and uncomfortable. Thanks to the great eye, experience, and care of Dr. Shokrian and the team, I underwent a breast lift procedure that has given me a more youthful and lifted appearance. The results are beyond my expectations, and I couldn't be happier with the care I got there too. They were very supportive during my recovery, and thanks to their talent my self-esteem skyrocketed.
Clients' Testimonials
I had my surgery done 2 weeks ago & I had the most amazing experience ever. Dr. Shokrian & the girls are very caring, they made me feel very comfortable, especially Sophia & Barbara. They answered every question I had! I'm more than happy with my results & would definitely recommend MPS to anyone interested in cosmetic surgery!
Clients' Testimonials
Sophia helped me tremendously if it wasn't for her , I probably would have never gone through with my surgery! She made me feel so comfortable and like she genuinely cared for me ! I love my results so far and dr Shokrian is AMAZING with his work. I can finally say I'm happy and confident with myself. Thanks to everyone there but especially SOPHIA .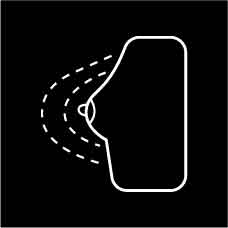 We can't wait to meet you! We offer comprehensive consultations with Dr. Shokrian, and his team both virtually and in person.
212-421-7123
Do I Need a Breast Implant Replacement?
While breast implants are designed to be long-lasting, they don't last forever. Modern implants may last longer than 20 years, and they're better and safer than those of 10 years ago. So the older your implants, the more likely that you'll need an implant exchange at some point. Reasons it may be time to replace your breast implants include:
Rupture. You've had a breast implant rupture or leak, causing deflation that results in a dramatic difference in breast symmetry.
Capsular contracture. This condition causes scar tissue to form a capsule around the implant. It can cause some pain, as well as hardening of the implant.
Rippling. Sometimes, a breast implant develops wrinkles or ripples you can feel — or perhaps even see, although that's rare.
Slippage. Your breast implants may change position. Extreme weight fluctuations may contribute to this slippage, forcing you to consider an implant replacement.
New choices. Your personal preferences regarding how you look may have changed. You may decide you want bigger, smaller or differently shaped implants. You may also choose to change from silicone to saline or vice versa.
You may never need a breast implant replacement because they're generally sturdy. There are few medical reasons for a breast implant replacement besides capsular contracture. Consult a top NYC cosmetic surgeon if you're considering a change.
Their attention to detail is unmatched. Highly recommend!
What Happens during My Procedure?
Your breast implant revision surgery is usually an outpatient procedure. You return home the same day. Before your procedure, arrange transportation to and from your procedure, as well as extra help at home. Procedures vary, but include:
Anesthesia. You're given either intravenous sedation or general anesthesia, so you feel no pain.
Incision. The choice of incision is based on your type of procedure and how your cosmetic surgeon plans to remove your current implant. It may be the same type of incision you had when you had your initial breast augmentation.
Implant removal. Your surgeon removes your current implant and any scar tissue.
New implants. Your new implants are placed and positioned.
Closing. Your sutures are closed using stitches, tape or skin adhesives.
Post-op recovery. You're monitored while you awaken from the anesthesia.
When you're released to the person driving you home, your breasts are wrapped and you're wearing a surgical bra. Swelling may obscure your final breast implant revision surgery results, but your results become more visible as the swelling resolves.

56 West 45th Street, 4th floor
New York, NY 10036 3190 Riverdale Ave. Level C #4A
Bronx, NY 10463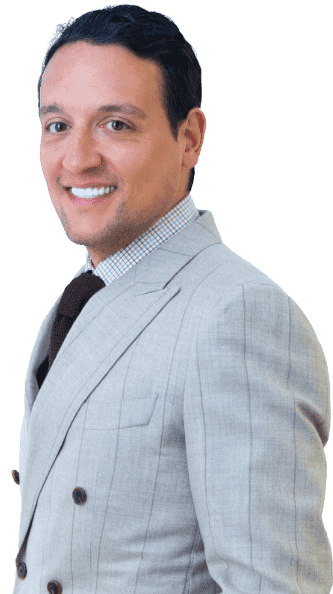 What Can I Expect after Breast Implant Exchange Surgery?
As with any invasive procedure, your recovery from breast implant exchange surgery depends on your overall health, as well as the size and placement of your breast implant replacements. You can expect:
Immediately after your procedure, you have some swelling and bruising, which take up to six weeks to diminish.
You may have small tubes inserted to drain fluid. Your surgeon removes them after several days at a follow-up appointment.
You're urged to take or apply medications to promote healing and prevent infections.
To ensure that your scars heal and fade properly, you must keep your incisions clean and dry by changing the dressings as directed. Inspect the incisions for any abnormal developments that require medical attention.
You're advised to avoid raising your arms over your head for several weeks after your procedure.
You may need six to 12 months to see the permanent results, when your breasts return to full sensation and you feel normal again.
If you feel heart palpitations, a pain in your chest or a shortness of breath, contact your surgeon immediately. Seek medical attention as soon as possible.
You may find that the recovery time and process are similar to your original breast implant surgery. Dr. Shokrian provides you with post-operative instructions to make your recovery as comfortable and speedy as possible. Following these detailed instructions gives you the best results from your breast implant revision.
Your recovery process from an implant exchange may be longer or more complex if you need to reshape your breast implant pockets or decide to combine this procedure with another. You may combine breast implant revision surgery with other procedures to give you a more symmetrical and youthful silhouette, including a:
Read more: What to Expect From Breast Implant Removal Surgery

What Can I Do to Extend the Life of My Breast Implant Replacements?
After undergoing breast implant revision, you should do everything in your power to promote the longevity of your breast implant replacements. While your cosmetic surgeon provides a list of things to do and to avoid, implementing a healthy lifestyle goes a long way in helping you do just that. Tips include:
Begin with a nutritious diet that promotes a healthy weight.
Maintain a stable weight, as fluctuations can alter how your breasts sit on your chest. Consider an exercise plan that supports your optimal weight.
Once you've returned to your everyday activities, support your new breasts properly for the first six to 12 months.
Avoid smoking, as it degrades your health.
Follow all of your surgeon's post-op instructions to keep your breast implant replacements in optimal condition.
Your recovery is a long-term process that doesn't end even after you see the permanent results of your breast implant revision. Listen to your cosmetic surgeon at Millennium Plastic Surgery and take care of your body.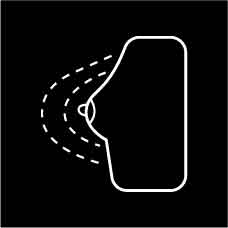 We can't wait to meet you! We offer comprehensive consultations with Dr. Shokrian, and his team both virtually and in person.
212-421-7123
Always puts the client's needs first, making them a pleasure to work with.
How Much Does a Breast Implant Revision Surgery Cost?
The cost of an implant exchange starts at $6,000, but may be much higher. Breast implant revision surgery varies in price because it's based on your desired outcome and why you decided to get it. A breast implant replacement is often considered cosmetic and not covered by insurance. However, there may be insurance or warranty options available to offset the cost or, in some cases, cover the cost completely, such as:
Your implant exchange is part of a breast reconstruction surgery.
Your breast implant has ruptured or leaked. Your rupture may be covered under the breast implant manufacturer's warranty for rupture and leakage because the damage was caused by wear and tear. Nearly all warranties cover the implant in the first 10 years. Sometimes, the warranty covers the implant from damage for the life of the implant.
You've had an Allergan Biocell textured breast implant, and now you're experiencing symptoms that include pain, fluid collection, lumps, or other shape changes.
You have capsular contracture that's hardened the scar tissue around the implant or squeezed the breast implant into an unnatural shape.
You must consult your cosmetic breast surgeon about your needs to get an accurate pricing picture to discuss financing and payment plans to help you get the procedure without delay. The best way to know if you qualify for free breast implant revision surgery is to contact the best plastic surgeon in NYC. Dr. Shokrian offers consultations.