Saline Vs. Silicone Breast Implants
Gallery


Incredible service! The team went above and beyond to help us.
What Are Silicone and Saline Breast Implants?
Silicone and saline are the two types of breast implant materials. They're used in most breast augmentation procedures. Breast implants involve either:
Silicone.
These implants have a silicone shell filled with soft silicone gel that resembles a gummy candy. The gel is less liquid than older models of silicone implants. Silicone breast implants come in a variety of sizes and shapes.
Saline.
These breast implants are made of a silicone shell filled with sterile salt water. To achieve your desired breast size and shape, these implants can be filled with different amounts and concentrations of saline.
If you're unsure which type of implant best serves your goals, visit a top cosmetic breast surgeon like Dr. David Shokrian at Millennial Plastic Surgery in Midtown Manhattan. During your consultation, Dr. Shokrian introduces the two types of implants and shows you before and after photos for both. A good listener, he always wants what's best for you.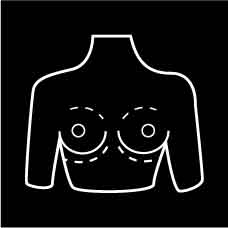 We can't wait to meet you! We offer comprehensive consultations with Dr. Shokrian, and his team both virtually and in person.
212-421-7123
What Are the Differences Between a Saline vs. Silicone Implants?
Today's silicone breast implants are safe, having earned FDA approval. Also called silicone boobs, breasts with silicone implants are popular, since they typically look and feel more like natural breast tissue. The different types of silicone breast implants include:
Round
Teardrop-shaped
Smooth-shelled
Textured
Cohesive gel
Compared to silicone implants, saline breast implants may feel a little firmer, but they're easier to implant. Because they tend to be rounder, some women believe they look less natural, but it's a personal decision. While all saline breast implants are round, other factors include:
Adjustable for different sizes
Smooth-shelled
Textured
Read more: What to Expect From Breast Implant Removal Surgery
Clients' Testimonials
I recently underwent a remarkable breast lift procedure at Millennial Plastic Surgery, guided by the skilled hands of Dr. Shokrian. From the moment I met Neke, the patient coordinator, I knew I was in the best hands. Her professionalism and genuine care for my well-being reassured me throughout the entire journey. Dr. Shokrian's artistry and attention to detail were truly admirable too. He transformed my breasts, giving them a lifted and youthful appearance that exceeded my expectations. Ideally symmetric, and completely natural-looking. Thank you for my dreams become a reality.

Clients' Testimonials
This place was very good. The kindness and helpfulness of the staff was awesome. I loved Jess and my massages from Maribel..she was so good I wanted an 8 ounce bottle of milk and my bed after. Overall Dr. Shokrian was very honest in what he could do and what he couldn't which made my choice even easier.

Clients' Testimonials
I recently underwent a plastic surgery procedure with Dr. David Shokrain and I couldn't be happier with the results. From the very first consultation, he was professional, knowledgeable, and made me feel completely at ease. He took the time to listen to my concerns, answer all of my questions, and provide me with all the information I needed to make an informed decision.
Why Do I Need Breast Implants?
Technically, you don't need breast implants, even if you desire augmentation, as you can opt for an implant-free breast augmentation fat transfer. All breast augmentation procedures, except for those involving breast reconstruction for cancer patients, are elective cosmetic procedures. Every augmentation delivers larger, natural-looking breasts.
Breast implants are surgically inserted beneath your breast tissue by a licensed cosmetic surgeon. While most implants can last 20 years, they aren't permanent. You can always decide to exchange them for a different size or remove them altogether. You may want breast implants for several reasons, such as:
Enhancing your breast size
Restoring lost breast volume from pregnancy or weight loss
Addressing the shape or symmetry of your breasts
What Are the Pros and Cons of Saline vs. Silicone Implants?
Surgery for silicone breast implants and saline breast implants carries some risks, but you can reduce your risks by choosing the best cosmetic breast surgeon in New York City in Dr. Shokrian. While silicone boobs are more popular, weigh the pros and cons of silicone breast implants before deciding to get them:
Pros.
Silicone implants look and feel more natural. They're also less likely to ripple or wrinkle. Silicone comes in a variety of sizes and shapes, including teardrop-shaped implants that resemble the shape of your natural breast. Today's silicone implants pose a much lower risk of rupture than those of previous generations.
Cons.
Compared to saline implants, silicone breast implants need a bigger incision during surgery. If the silicone gel leaks into the surrounding tissue, you need an MRI to confirm the leakage. You must be 22 years old or older to get silicone boobs.
Saline implants are surgically inserted while mostly empty and then filled later. This enables your surgeon to modify the implant's size more easily during the procedure. Some pros and cons of getting saline implants include:
Pros.
Any leakage from saline implants is safe because the sterile salt water is naturally absorbed by your body. Your surgeon makes smaller incisions when placing them, leading to a faster recovery period. You can adjust the size of your saline implants with saline breast injections even after they're in place. They frequently cost less than silicone implants.
Cons.
Particularly in women with thin or small breasts, they may not look or feel as natural. They're also more prone to wrinkling or rippling. They may show visible edges as well. Saline breast implants may require replacement more frequently because there's a greater chance that they'll rupture, leading to deflation.
Additional saline breast injections can make your breasts slightly larger temporarily for 24 hours. While not yet FDA-approved, this technique may be available through your cosmetic breast surgeon.

56 West 45th Street, 4th floor
New York, NY 10036 3190 Riverdale Ave. Level C #4A
Bronx, NY 10463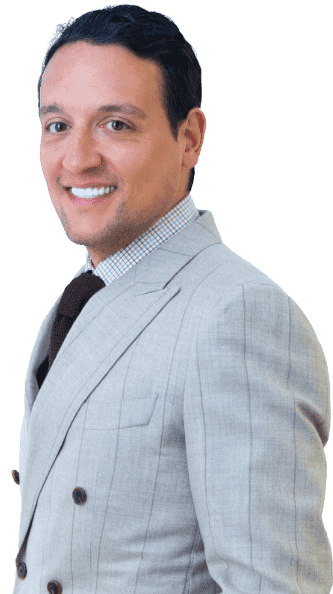 Should I Choose Saline or Silicone Breast Implants?
The decision between saline vs. silicone implants depends on your personal preferences and goals. Rely on a trusted cosmetic surgeon to help guide you. When recommending an implant type, your surgeon takes into account your age, body type, skin elasticity and breast anatomy. Whether you get breast augmentation as a standalone procedure or you match it with other body plastic surgeries or face cosmetic surgeries, you have choices to make. When choosing between silicone vs. saline breast implants, consider factors that include:
Look and feel. While silicone implants look and feel more like real breast tissue, saline implants still give off a natural-looking appearance.
Incision size. Smaller incisions are possible with saline implants because pre-filled silicone implants need a larger incision.
Rupture and leakage. Saline implants have a risk of rupturing or leaking, but they're not dangerous. If a silicone implant ruptures, the silicone gel may pose a health threat. Both types need to be replaced if they rupture.
Cost. Saline implants typically cost less than silicone implants.
To get the safest and most appropriate breast implants for your augmentation, contact Dr. Shokrian at Millenial Plastic Surgery in New York City. He offers consultation, where you can express your concerns and your goals.