Highly recommend for their exceptional service and expertise.
What Is Breast Liposuction?
Men sometimes develop enlarged breast tissue, which can be distressing. Commonly referred to as man boobs, its medical term is gynecomastia. This condition is caused by hormonal imbalances that lead to the accumulation of fat deposits in the chest. While it occurs in both men and women, the social stigma around gynecomastia in men only adds to the discomfort, shame and even depression felt by the men who suffer from it.
Several medical solutions exist to combat gynecomastia, including male breast fat removal. According to the American Society of Plastic Surgeons, more than 40 percent of the men who underwent breast liposuction reported a significant boost in self-esteem after the procedure. If you suffer from gynecomastia, breast liposuction can help you too.
Visit Dr. David Shokrian, a highly-rated board certified plastic surgeon at Millennial Plastic Surgery in Midtown Manhattan. His best-in-class plastic surgeons in NYC offers cosmetic surgery services to help men achieve their aesthetic goals. After liposuction of the male breast, you feel more masculine in your own body.
Clients' Testimonials
I've always dreamt of getting breast augmentation, but the thought of it was just too scary. That is, until I discovered Millennial Plastic Surgery. After doing some research and hearing great things about Dr. Shokrian and his team, I decided to take the leap - and boy, am I glad I did! From the moment I walked in the door, they made me feel so welcome and cared for. They listened to all my concerns and helped me choose the perfect implants for my body. The surgery itself was a breeze, and now my breasts look better than ever before! Thank you!
Clients' Testimonials
I would like to thank millennial for my wonderful results. The doctor answered all my questions, and the staff is very loving, very satisfied with my results from my Lipo 360 would recommend them to everyone once again thank you very much millennial for treating me so kind and thank you doctor for my wonderful results.
Clients' Testimonials
I am extremely happy with my decision to get butt implants. The procedure was straightforward and the recovery was not as difficult as I expected. My new shape has given me a newfound confidence and I feel great in everything I wear.
When DoI Need Breast Liposuction?
While gynecomastia can affect men of all ages, it tends to be more prevalent among adolescents and men over the age of 50. Gynecomastia makes you feel uncomfortable about the appearance of your breast. If you notice the development of man boobs, that's the time to seek out a qualified cosmetic surgeon like Dr. Shokrian in New York City.
Although diet and exercise reduce body fat, it's difficult to reduce the fat in your breast. Male breast liposuction targets these specific areas. Other reasons you may need male chest liposuction include:
TYou have enlarged breasts due to a hormone imbalance
You're not happy with the size or shape of your breast, especially if you have man boobs
You have excess fat in your breast area from a recent weight loss regimen
You want to achieve a more masculine breast profile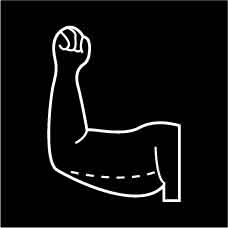 We can't wait to meet you! We offer comprehensive consultations with Dr. Shokrian, and his team both virtually and in person.
212-421-7123
Am I a Good Candidate for Male Breast Liposuction?
Ideal candidates for breast liposuction have good skin elasticity and localized fat, limited to the breast area. For a gynecomastia diagnosis, your doctor identifies excess tissue that's glandular or fat-based. If you have a significant amount of loose skin, that requires a more complex surgical procedure.
If your skin has lost its firmness or if a large amount of tissue requires removal, your cosmetic surgeon may recommend additional procedures to achieve your desired results. You're a good candidate for male breast liposuction surgery if you have:
A stable weight
Overall good health
Excess fat on your breast that hasn't responded to diet and exercise
An asymmetrical breast shape that bothers you
Clothes that feel tight around your breast due to excess fat
A desire to improve your breast profile
Realistic expectations
Additionally, carefully consider the costs involved, as well as the potential benefits before making a decision. Prices for the procedure typically start at $6,400. Consult with a cosmetic surgery expert like Dr. Shokrian if you're considering liposuction for your breast.
What Does the Lateral Breast Liposuction Procedure Involve?
During a male breast liposuction, Dr. Shokrian removes excess fat from your chest area. This procedure targets both men and women who want to reduce the amount of breast fat, although breast liposuction isn't the same thing as a breast reduction. Lateral breast liposuction is an outpatient procedure that usually involves:
Anesthesia.
Incisions.
Liposuction.
closure.
Anesthesia.
You're given general anesthesia so you're asleep during the surgery.
Incisions.
Your plastic surgeon makes small incisions in inconspicuous areas of your breast, typically in your armpits or along the nipple line.
Liposuction.
The NYC surgeon then inserts a thin cannula through the incisions to break up and suction out fat deposits. Your surgeon may also remove glandular tissue.
closure.
Once the desired contour is achieved, the incisions are closed with stitches or adhesive strips.
Most people are very satisfied with the outcome of breast liposuction, reporting a flatter, more evenly contoured breast shape and the ability to wear fitted clothing with confidence. As with any surgery, there are minor risks, but you reduce those risks when you put your trust in an experienced cosmetic surgeon like Dr. Shokrian.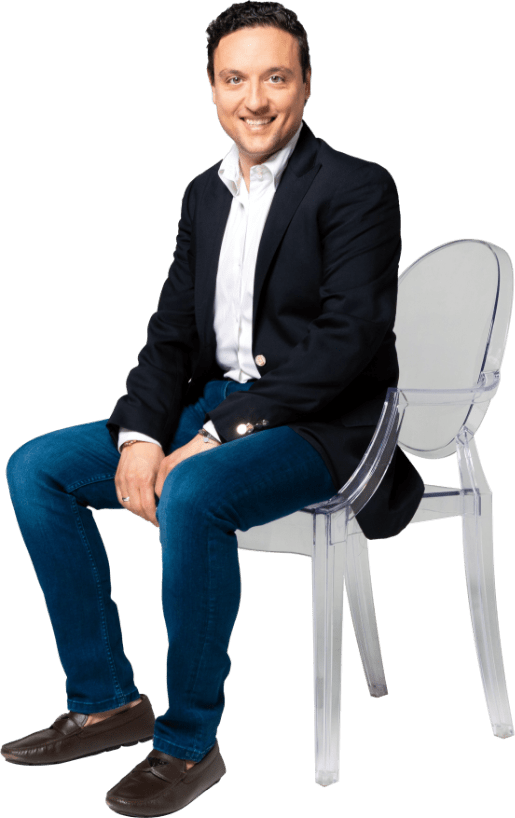 56 West 45th Street, 4th floor
New York, NY 10036 3190 Riverdale Ave. Level C #4A
Bronx, NY 10463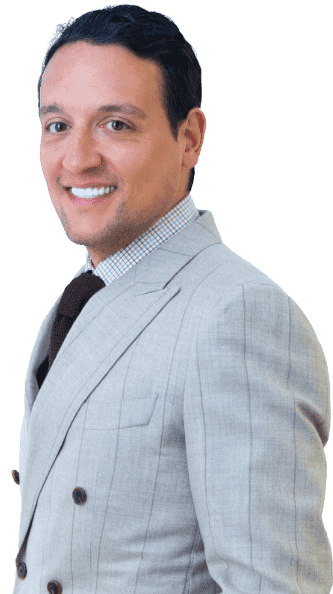 Always goes above and beyond to ensure client satisfaction.
What Can I Expect after the Procedure?
Lateral breast liposuction creates a more athletic, toned look in your breast. Male breast liposuction helps you feel more confident about your appearance. But liposuction doesn't eliminate all chest fat, doesn't tighten loose skin and doesn't alter the position of your nipples. During your recovery, you can expect to:
Take a few days off from work and other daily activities
Experience some discomfort, bruising and swelling for one to two weeks
Wear a compression garment for two to four weeks
Follow a low-impact exercise routine
Take pain medications as needed and directed
Have to drink plenty of water
Avoid sun exposure until the healing process is complete
The final result depends on the amount of fat removed and how well you heal. Your final shape isn't evident for several months. Maintaining your look long-term requires maintaining a stable weight. Contact Dr. Shokrian today for a lateral chest liposuction. He ensures your safety while delivering the best possible results.