Abdomen Waist Flanks Liposuction
Gallery




Can I Get Abdomen Liposuction?
Many people may have the false assumption that belly fat removal is specifically for the morbidly obese, but this is not the case. People who have areas of fat they've not been able to "crunch off" may also choose fat removal surgery as a fix.
The board certified cosmetic surgeon at Millennial Plastic Surgery in New York City has experienced working with people with all body types. You get to decide what you'd like your ideal body to look like. Your plastic surgery team provides realistic information about the outcome to expect before and after liposuction abdomen treatment at top-rated plastic surgeons in NYC.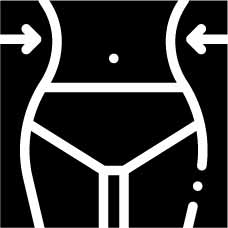 We can't wait to meet you! We offer comprehensive consultations with Dr. Shokrian, and his team both virtually and in person.
212-421-7123
Professional and efficient service that consistently delivers outstanding results.
Am I a Good Candidate for Stomach Liposuction?
Belly fat reduction can work for anyone wanting to have a flatter stomach and more toned profile. Ideally, flank liposuction is best suited for people who are within 30 percent of their ideal weight. If you are overall healthy — both physically and mentally — and your extra weight has negatively impacted your overall quality of life, liposuction of the lower abdomen may be the best option for you. The best candidates for liposuction have qualities that include:
---
Overall good health.
You can't have any life-threatening conditions that will be complicated by a major surgery or prevent you from healing properly. Liposuction is not recommended for those who have struggled with eating disorders in the past. Also, don't get lipo if you have untreated underlying conditions like diabetes or high blood pressure.

Healthy skin and muscle.
Elastic skin and strong muscle lend for better and faster healing times after surgery. Your skin undergoes some stretching and pulling during liposuction; healthier skin is able to withstand this stress and then shrink back to fit your new shape.
Reasonable expectations.
Although this procedure may seem too good to be true, it does have risks and requires time to heal from. Your Midtown Manhattan surgeon ensures that you're well-informed before providing any plastic surgery procedures.
A nonsmoker.
Smoking prolongs the healing process as tobacco use negatively affects all things in your body that aim to heal and rejuvenate, including your skin.

Clients' Testimonials
I had an amazing experience here, my body and breast look absolutely flawless. LIKE PERFECTION!!!! I personally dealt with Sofia the entire time and she is and absolute DREAM! Sooo nice and over accommodating absolutely professional like she's really my new best friend. They made a very welcoming environment. I would definitely recommend anyone looking for cosmetic work, check them out for sure
Clients' Testimonials
I would like to thank millennial for my wonderful results. The doctor answered all my questions, and the staff is very loving, very satisfied with my results from my Lipo 360 would recommend them to everyone once again thank you very much millennial for treating me so kind and thank you doctor for my wonderful results.
Clients' Testimonials
I am extremely happy with my decision to get butt implants. The procedure was straightforward and the recovery was not as difficult as I expected. My new shape has given me a newfound confidence and I feel great in everything I wear.
What Exactly Is Lipo of Flanks?
Flanks are those areas that run around your sides. Your flanks include the upper part of your abdomen and your back. Flank liposuction is a procedure to remove the fat deposits stored around your stomach area to give you a thinner, slimmer shape. It's your abs, your abdominal muscles, that often don't respond to diet and exercise as much as you'd like. Abdomen liposuction can be a quick, permanent goodbye to the belly fat you've always wanted gone. Reasons you may need a little extra help for belly fat reduction include:
Genetics
Improper or irregular exercise routines
Specific diets that may limit certain nutrients
Some people find that while their belly remains fairly flat, fat seems to like to hang out in the infamous love-handles, which may be the only area you really need lipo. Lipo of flanks is available to smooth out your waist area and finally erase the annoying fat that no amount of exercise seems to touch.
During this procedure, the unwanted fat is suctioned out through small tubes inserted under the skin. Talk about an instant fix. This procedure can be life changing for those who have struggled for years to achieve the shape they want.
How Should I Prepare for My Belly Fat Reduction?
Once you've decided that it's time for the skinny you to take over, liposuction breaks you out of the fat that's kept you ashamed and unmotivated for too long. The pre-op directions for belly fat reduction and lower abdomen liposuction follow a few basic steps.
In the few weeks before body cosmetic surgery, maintain a healthy diet and activity level. Also, take care of your mental health before surgery. Removing unwanted fat can be an extremely freeing experience, but remember that this surgery is a tool to help you get where you're going. It's not the answer to all of life's problems. In the weeks prior to liposuction, there are a few things you can do to prep your body and mind for the surgery, such as:
Check in with your doctor.
It's comforting to know that you and your surgeon are on the same page when it comes to the details of the procedure and your expected results. You shouldn't have any major questions left by your day of surgery.
Refrain from smoking
The best candidates are nonsmokers, but if you do use tobacco, quit at least two weeks before your liposuction. This may seem like an extreme demand to smokers, but smoking can cause a lot of nasty complications during and after surgery, including blood clots, increased pain and thicker scars.
Rest up.
Having adequate rest is good for your body in any situation. Being rested and relaxed helps other parts of your body work their best during the healing process.
Avoid anti-inflammatories.
Anti-inflammatory drugs, blood thinners or any other over-the-counter supplements can interfere with medicine given to you during surgery and may cause excessive bleeding and pain. Talk with your doctor to double check that your current prescriptions won't interfere with any part of the surgery. Your doctor may advise you to refrain from taking any medications two to three weeks before surgery if it's safe to do so.
Be aware of the risks.
As with any surgery, liposuction of the lower abdomen comes with some risks. Wrinkled areas of skin may remain, depending on your skin's elasticity. It may take a few months after surgery for your body to settle into its new smooth slim shape. Other risks may include fluid accumulation, numbness of the waist area and infection. You can minimize the risks by relying on experienced staff like you find at Millennial Plastic Surgery.

56 West 45th Street, 4th floor
New York, NY 10036 3190 Riverdale Ave. Level C #4A
Bronx, NY 10463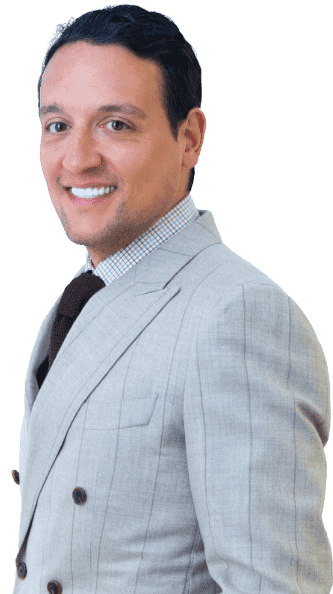 How Does Liposuction Work?
Liposuction surgery itself is fairly straightforward. Results may include stunning comparison photos of your before and after liposuction abdomen. After a consultation with your plastic NYC surgeon to ensure you're a good candidate, you can plan a date for the surgery. The procedural steps usually include:
Anesthesia to ensure you don't feel any pain or discomfort
An incision or multiple small incisions
A small tube called a cannula inserted under the skin on your abdomen, lower abdomen or into the deep fat pockets of your waist
Unwanted fat suctioned out as your NYC doctor moves the cannula back and forth to loosen up excess fat, making it easier to remove
Incisions closed, allowing the healing process to begin
A liposuction procedure can take up to four hours. Recovering may seem intimidating to some, but as long as you have patience and are willing to follow the post-op guidelines from your doctor, you may be up and showing off your new hot body in no time.
Read more: Buttock enhancement
Although rates of recovery differ depending on how much fat is removed, as well as your body's own response to surgery, most people are able to return to light, non-physical work after a few days. Full recovery takes up to six months. You may notice lumps or bumpy areas in the two to three months after surgery. These are common and diminish as you continue to heal. Closely follow the liposuction post-operative instructions that may include:
Being patient.
There is some instant satisfaction in fat removal, but healing from any surgery takes time. Be patient with your body and your mind, focusing on the final goal when you're able to start living fully in the body you always wanted to have.
Limiting your activity levels.
Don't push yourself for the first few months after surgery. Small tasks that require limited physical activity may put too much strain on the incision areas, so take things slowly and with caution. What a great excuse to not help your friend move or to skip that 8 AM aerobics class for a month or two.
Maintaining a healthy diet.
Your surgeon lets you know what you can start eating again, but most people go back to eating regularly after surgery. Drink plenty of fluids unless otherwise told not to by your doctor. Upset stomachs are common after any surgery so stick with a neutral diet if you begin to experience nausea with food like chicken, rice, bananas and tea.
Keeping the incision area clean.
Good hygiene is crucial after surgery. You can most likely shower and lightly wash the incision area within 24 to 48 hours after surgery. Keeping the incision area clean reduces swelling and helps prevent infection.
The team is knowledgeable, responsive, and a pleasure to work with.
How Much Does Stomach Liposuction Cost?
The average cost of lipo of flanks starts at about $7,000. The average cost of abdomen liposuction is at least $7,000, but often runs more. Your cost depends on how many areas are being treated and the difficulty of the procedure.
Although liposuction is rarely covered by insurance, there are different aspects of the procedure that may be, so it never hurts to investigate what hidden alleyways you may be able to go down to help with the cost. Millennial Plastic Surgery wants to make sure that you get quality care and expert precision without breaking the bank.
Payment plan packages
Payment plan packages are available to help make this investment a financial possibility for you. If you're finally ready to get rid of the fat and boost your self-confidence and image, contact Millennial Plastic Surgery, in Manhattan at 56 W 46th Street, Floor 4 New York City, NY. It's right in Midtown Manhattan.
Read more: How Much Does Liposuction Cost?