Highly recommend for their exceptional service and commitment to their clients.
Can Men Get Plastic Surgery?
Both men and women want to look their best and maintain their youthful appearance as long as possible. Most people want to project an attractive and confident appearance. You may think of cosmetic surgery as something only women want, but plastic surgery for men is becoming more and more common.
Men who care about their appearance usually start by eating right and working out. Cosmetic surgery for men gives them that last little boost. Just like women, men may want to look younger with a face lift or neck lift, reduce the appearance of fine lines with injectables and fillers or eliminate unwanted fat in certain specific spots with cosmetic liposuction.
Whether you need to get rid of man boobs, remove excess belly fat, or are tired of trying to hide those love handles, consider men's plastic surgery. You can find the best plastic surgeon for men in NYC at Millennial Plastic Surgery. A quick, confidential consultation helps you decide if men's plastic surgery is right for you.
Why Should I Consider Cosmetic Surgery for Men?
Even if you aren't discussing plastic surgery with your buddies in the locker room, chances are you have just as many insecurities about aging and your overall appearance as women — and your male counterparts. Reasons to consider cosmetic surgery for men include:
Taking control of your appearance at any age
Appearing more sculpted and well-defined
Feeling better about your appearance
Projecting the image you have of yourself
Restoring your confidence
Attracting a partner
Landing a coveted spot in a field that requires a certain image, like TV or modeling
There are more minimally invasive cometic treatments than ever before. Many procedures are straightforward with natural results. And there's little or no downtime.
What Plastic Surgery Is Most Common for Men?
Several types of plastic surgery for men are rising in popularity. The most common procedures men ask for involve removing unwanted fat. These procedures include:
Gynecomastia correction.
Enlarged male breasts, better known as man boobs, can be disturbing. Fortunately, there's a special liposuction procedure that corrects this problem, enhances your chest contours and restores the appearance of a flatter chest.
Male liposuction.
This procedure targets unwanted fat deposits from your abdomen, hips, thighs and arms to slim and reshape your body.
Men often want to have stronger, more chiseled facial features and frequently want procedures that achieve a more rugged, masculine look. Common facial cosmetic surgery for men includes:
Face lift. Sagging facial tissue and jowls are signs of aging. A face lift tightens facial muscles and removes unwanted fat from your face, giving you a more youthful appearance.
Otoplasty. Because men often can't hide their ears with their hair, plastic surgery to pin back or reduce the appearance of overly large or protruding ears is more common among men than women.
Blepharoplasty. Droopy eyelids can make you appear sleepy or older. This procedure, also called eyelid reduction surgery, is done to tighten eyelid muscles and remove fat.
Rhinoplasty. Better known as a nose job, a rhinoplasty procedure restructures your nose. If you have a nose that's large or oddly shaped, a rhinoplasty corrects these flaws.
Double chin surgery.
Double chins are a common problem for both women and men, and they aren't always caused by weight gain. Double chin surgery is a minimally invasive outpatient procedure that removes fat and loose skin under your chin.
Neck lift. This procedure improves the visible signs of aging in your jawline and neck.
Chin implants. This procedure addresses the loss of volume in your chin area or other problems, such as a receding chin. Chin implants give you a stronger-looking jaw.
A host of other men plastic surgery treatments are available at Millennial Plastic Surgery, such as:
Penis enlargement. This is a surgical procedure that can be done to increase the width or length of your penis. It may be ideal for those men who have either psychological or physical concerns.
Injectables and fillers. These treatments add volume and fullness to targeted areas and temporarily reduce lines and wrinkles.
Facial resurfacing. uses a laser light or chemical peels to treat several different skin problems, including age spots, rough skin, sun damage and wrinkles.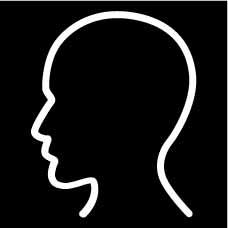 We can't wait to meet you! We offer comprehensive consultations with Dr. Shokrian, and his team both virtually and in person.
212-421-7123
Clients' Testimonials
Throughout the process, Dr. Shokrian and her staff were incredibly supportive and made me feel comfortable every step of the way. They were always available to answer any questions I had, and their professionalism and expertise put me at ease during the surgery and recovery process.
Clients' Testimonials
The results of the surgery are truly outstanding. Dr. Shokrian's skillful approach to cosmetic surgery for men has given me a renewed sense of confidence and self-assurance. I couldn't be happier with the outcome, and I feel like a new man thanks to Dr. Shokrian and her team.
Clients' Testimonials
Overall, I cannot recommend Plastic Surgery for Men and Dr. Shokrian enough. Her talent and dedication to her patients is unparalleled, and I am grateful to have had the opportunity to work with such a talented surgeon. Thank you, Dr. Shokrian, for helping me achieve my goals and feel like the best version of myself.
How much does male plastic surgery cost?
The cost of plastic surgery for both men and women depends on the complexity of the procedure, the experience of the surgeon and the location where it's being done. Examples of typical prices for men's plastic surgery in Manhattan include:
Facelift costs begin at $8,000.
Gynecomastia correction starts at around $4,000.
Rhinoplasty costs between $5,000 and $10,000.
Liposuction starts at around $3,500.
Surgery done for cosmetic reasons isn't usually covered by health insurance. Payment plans and third-party financing is available at Millennial Plastic Surgery. The expert team helps you achieve your personal goals.
The team is knowledgeable, responsive, and a pleasure to work with.
How does male plastic surgery differ from plastic surgery for women?
Men and women typically have different facial structures and often different goals they hope to attain from plastic surgery. Men considering cosmetic procedures should seek out a plastic surgeon who has demonstrated experience in male plastic surgery. Some differences between male plastic surgery and female plastic surgery include:
Men's skin is thicker than women's.
Men tend to have greater collagen density, which leads to a slower aging process, so men may not consider plastic surgery until a later age.
Men are more likely to have sagging around the eyes, making them more likely to want eyelid reduction surgery.
Women typically want wrinkles smoothed, while men often look for better-defined facial contours.
Men have more vascular structures on the face, which may make them more likely to experience bleeding and scarring. Unlike men, women can hide scars with makeup and hairstyles, so have your procedures done by a skilled and experienced plastic surgeon who knows how to keep scars inconspicuous. Contact Millennial Plastic Surgery to schedule a consultation with Dr. David Shokrian for the best care.