Breast Lift, Mastopexy Surgeon
Gallery






We can't wait to meet you! We offer comprehensive consultations with Dr. Shokrian, and his team both virtually and in person.
212-421-7123
Top-notch service that always exceeds expectations.
What Is a Breast Lift?
Mastopexy, more commonly known as breast lift surgery, corrects sagging breasts, usually the result of aging, pregnancy and other naturally occurring irregularities. Breast lift surgery gives your breasts a more youthful, perky appearance. Naturally, you want the best breast lift surgeon when considering a breast lift in Manhattan, one who can deliver results that include:
Giving your breasts a symmetrical and identical look
Creating a more rounded appearance
Providing better support to your nipples and areolas by tightening your breast tissue
Correcting areolas and nipples that face downward
Adjusting nipples that point in different directions
Your breasts become fuller and rounder with a more aesthetic breast shape. Dr. David Shokrian at Millennial Plastic Surgery in Midtown Manhattan offers several different approaches to achieve the desired effect and meet your personal appearance goals.

Why Would I Want a Breast Lift?
Everyone has different reasons for wanting to undergo specific aesthetic procedures. You don't have to justify your desire for perkier breasts to anyone — and you don't have to change the way you look for anyone but yourself. Dr. Shokrian respects your decision-making abilities. Some of the common reasons you may want a NYC breast lift include:
Restoring your figure after you're finished having babies
Desiring a more youthful appearance as you age
Looking better in the latest fashions
Landing a role in the entertainment industry
In your initial consultation, the best breast lift surgeon also queries you about what you find most bothersome about your breasts so he knows how best to proceed to help you reach your goals. Clearly voice your desires to make the most of your time with the best breast lift doctor in New York City. Typically bothersome aspects of breasts often include:
Awkward facing nipples and areola
Loose, flabby skin
Sagging
Large, stretched areolas
Loss of volume, leading to flatter, elongated breasts
What Can I Expect from a Breast Lift?
A New York City breast lift can reset the clock with immediate results. Aging, gravity, weight loss and pregnancy sometimes lead to a poor body image. A breast lift is an ideal choice for correcting those imperfections that you can't really address any other way, except with uncomfortable bras that have underwires. Having a breast lift gives you a boost of self-confidence by providing you with:
More youthful proportions
More comfortably fitting bras and clothing
A new upright position with a fuller, rounder breast profile
Firmer, perkier breasts
During your initial consultation, it's a good time to also discuss combining your breast lift with another procedure that might fully rejuvenate your outlook and overall silhouette. Consider, for example, adding procedures such as:
Clients' Testimonials
Throughout the surgery and recovery process, Dr. Shokrian and her staff were incredibly supportive and made me feel comfortable every step of the way. They were always available to answer any questions I had, and their professionalism and expertise put me at ease.
Clients' Testimonials
The results of the surgery are absolutely amazing. Dr. Shokrian has a talent for creating beautiful, natural-looking breasts that perfectly complement a person's body. I am so pleased with how my new breasts look and feel, and I have received countless compliments on the results.
Clients' Testimonials
Dr. Shokrian's expertise and attention to detail were evident throughout the process. She listened carefully to my concerns and goals, and worked with me to develop a personalized treatment plan that addressed all of my needs. She thoroughly explained the procedure and what to expect, which put me at ease.
How Is a Mastopexy Done?
A breast lift is an outpatient procedure that allows you to return home the same day with your firmer, fuller, more contoured figure. A mastopexy elevates and shapes your breasts through a series of incisions, specialized techniques and applications for:
Removing excess skin
Reshaping breast tissue
Tightening remaining skin
Reducing the size of large areolas
Moving areolas to face forward
Repositioning unbalanced nipples
Three different techniques are available to give you the maximum results for your desired outcome. Each one is specific for its lift and the amount of correction it provides. Your experienced cosmetic surgeon makes recommendations and discusses with you the pros and cons of each. The different kinds of breast lifts available include a:
Traditional or anchor breast lift. This procedure is optimal if you have moderate to severe sagging and want the maximum lift.
A vertical or lollipop breast lift. This is best when you have mild to moderate sagging.
A circumareolar, a periareolar or donut lift. This is ideal if you have minimal sagging and just require a single incision around the areola that blends with the skin's natural texture.
Standard procedures for any of the techniques discussed with your surgeon include:
Incisions made according to the recommended method and chosen process for your breast lift
The breast tissue lifted and reshaped for improved firmness and contouring
Nipples and areola repositioned to a more youthful and natural height
Excess skin removed to compensate for the loss of elasticity
Remaining skin tightened while the incisions are closed
Your stitches might be placed deep within the breast to help reshape the breast tissue. Incisions are closed with stitches, surgical tape or skin adhesives. Expect breast lift procedures to take about two to three hours to complete. Typically, you return home the same day as the procedure with clear instructions for caring for your breasts.


56 West 45th Street, Floor 4, New York, 10036 3190 Riverdale Ave. Level C, 4A, Bronx NY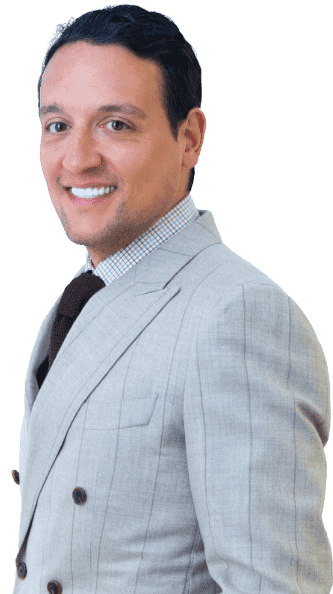 What Is a Vampire Breast Lift?
A vampire breast lift uses platelet-rich plasma (PRP) to improve the look of your breasts and give them a fuller, rounder shape. A vampire breast lift offers a different approach to enhancing your breasts. It's ideal if your breasts are not yet ready for a breast lift, but would benefit from enhancement. The benefits include:
Increasing elastin
Promoting collagen growth
Stimulating new growth cells
Designed to improve the appearance of your breast tissue, a vampire breast lift also:
Makes your breasts look fuller
Improves the texture of your breasts
Reduces scars, stretch marks and wrinkles
Leaves you with less pain and no downtime
For your vampire breast lift in New York, platelet-rich plasma is injected into your breasts with thin needles. PRP comes from your own blood. It contains proteins that foster blood clotting and assist with cell growth. Your blood contains white blood cells, red blood cells and PRP. During your procedure:
Your surgeon takes a blood sample.
The blood is spun in a centrifuge to separate the platelet-rich plasma from the rest of your blood.
Numbing cream is applied to your breasts to decrease sensitivity during the procedure.
PRP then is injected throughout your breasts with thin needles.
Injections usually take about 20 minutes, and the procedure lasts about an hour or less.
What Can I Expect after My Breast Lift?
The team at Millennial Plastic Surgery dresses you in a gauze dressing and a surgical support bra to cover your breasts while small tubes are placed at the incision sites for normal drainage. You're given instructions on wound care.
Tubes are typically removed after a few days, and your bandages are changed. Some stitches may dissolve independently, while others are removed by your doctor during your follow-up visit one to two weeks after the procedure. After a breast lift:
Most typical side effects diminish in the first few weeks.
If non-dissolvable stitches or surgical drains are used, removal occurs three to seven days after surgery.
Plan for a week of downtime.
Avoid strenuous activities for about four weeks.
Your breasts may feel swollen and bruised for about two weeks.
Numbness in your nipples and breast skin is normal and may last up to six weeks.
Avoid excess upper body movement and chest pressure for a more prompt and comfortable recovery.
Avoid sleeping on your stomach for about four weeks to keep pressure off your chest.
At first, your incision scars may appear pink and lumpy. This is normal before they fade into thin white lines with time. While healing, it's best to protect your incisions from exposure to the sun. Bras and bathing suits usually cover any scarring after a breast lift. Your NYC breast lift results finalize after a few months, once the swelling subsides.
Their attention to detail is unmatched. Highly recommend!
How Long Will My Breast Lift Last?
Many enjoy lifelong results from their surgery. Of course, you want to do everything you can to protect your new figure by maintaining practices that encourage long-lasting results such as:
Living a healthy lifestyle
Avoiding smoking
Maintaining a stable weight with a healthy diet and proper exercise
Your breast lift procedure counteracts the effects of pregnancy and aging, along with other correctable irregularities. After years of enjoying your breast lift, you may require a touch-up. The aging process doesn't stop and so, if you hope to retain your youthful figure, you may need a slight revision down the line.
What Are My Next Steps?
Contact Millennial Plastic Surgery to begin your journey to your dream figure. This best plastic surgery practice combines luxury, style and comfort with the expertise and skill of Dr. Shokrian. It's the place to go for a breast lift in NYC.
Since most body contouring and breast enhancement procedures are cosmetic, it's likely your insurance company won't cover the cost. Talk to the team at Millennial Plastic Surgery; they may have payment plans or financing to help you achieve the aesthetic look you want. The breast lift cost varies, depending on how extensive the work was. But the investment is priceless.
Q&A with Dr.Shokrian
Who is Who is a good candidate for breast lift surgery?
Good candidates for a breast lift are Manhattan, NY women who are done having children and are unhappy with the position of their breasts. Breast lift surgery can make breastfeeding difficult, while pregnancy can distort results and cause breasts to sag, so patients should be sure they are done having children to ensure they receive the most out of their procedure. If you would like to learn if you are a good candidate for mastopexy based on your breasts' position and your desired results, then schedule a consultation with us to receive an in-person evaluation.
How long do results from a breast lift last?
A breast lift can restore your breasts to a more youthful position, counteracting the effects of pregnancy and aging. However, it will not stop breasts from continuing to sag. Some patients require a revision breast lift after enjoying their results for several years, while others enjoy lifelong results from their surgery. In order to best prolong your results, live a healthy lifestyle, maintain a stable weight, and avoid smoking.
Can I shower or swim after my breast lift?
You will be required to keep your bandages on for 24 to 48 hours, during which you cannot shower. After your bandages have been removed, you are free to shower. However, you will need to avoid bathing or submerging your breasts in still water until your incisions have completed healed. Most patients can go swimming after about one month.
What kind of bra will I need to wear after surgery?
You will need to wear a tight, supportive bra while your breasts heal to provide support as they adjust to their new position. Compression will also help reduce swelling. Avoid under-wire bras for several weeks as they might distort the shape of your breasts and can harm your incisions. Most patients can resume wearing normal bras after one month.
Can I sleep on my stomach after surgery?
No, avoid sleeping on your stomach for about four weeks to keep pressure off your chest. We will go over this and any other important lifestyle changes with you prior to your surgery so you can better prepare yourself for a quick and comfortable recovery.
How visible will the scars be?
The visibility of your scars will depend on which breast lift method was employed during your procedure. Incisions made around the areola will blend in well with the surrounding tissue. Incisions in other places will eventually fade to thin white lines, but the results will outweigh any visible scarring. We will take great care during and after your surgery to ensure scarring is kept to a minimum.