Neck fat is drooping skin beneath the neck that appears as a double chin. Fat around the neck not only makes you look older but, can also affect the way you dress up and carry yourself. If you are tired of seeing a turkey neck every time you see mirror and want to get rid of this fat, visit Millenial Plastic Surgery. Dr. David Shokrian guides you regarding the procedures to reduce fat around the neck. He offers the safest and most effective non-surgical treatment options that help you lose this unwanted bulk and look and feel more confident in your appearance.
Having a fat neck is a common issue for very many people. It is also called the turkey neck due to excess skin, soft tissue, and lax neck muscles. Men and women of all ages can suffer from this problem at any point. A fat neck can make you appear tired and older than you are. It may also put more skin in contact with ultraviolet rays, increasing your chances of developing skin cancer.
It is essential to understand what is causing your fat neck and what you can do to remove it effectively before it begins to affect your overall appearance and well-being.
Read on to know the causes of your fat neck and how you can get rid of it with the help of advanced, non-invasive procedures.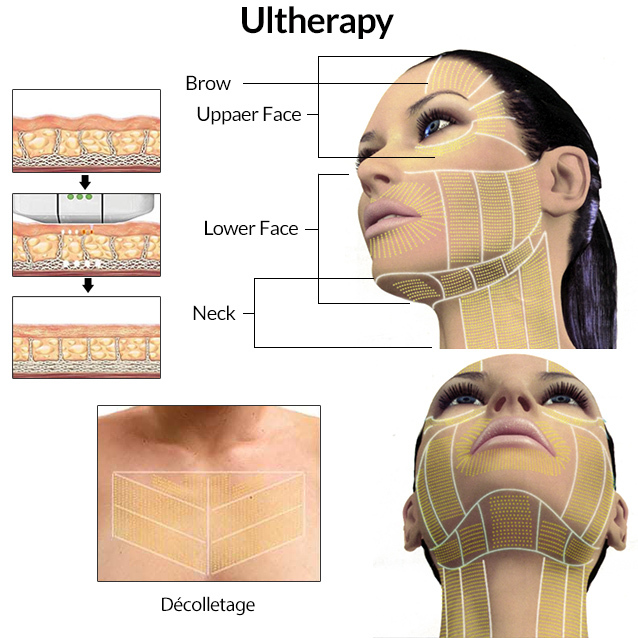 Causes of a Fat Neck
A fat neck is mainly caused by a build-up of fat, below the chin. This fat is also known as submental fat, or double chin, and appears as layers of fat on the neck and around the chin, which is not very attractive to look at. Neck fat or a double chin is frequently associated with weight gain, but it should not be confused with obesity or being overweight. Many people who experience a fat neck are not overweight or have a double chin.
It may be resulting from a certain condition, such as a sedentary lifestyle or a medical disorder. Being obese or overweight can make it harder to lose neck fat, even if a person follows a proper workout routine.
The following factors can also result in a fat neck:
Genetics – Genetics can lead to the accumulation of too much fat around the neck.
Aging – As you age, the skin can loosen and sag in the neck area. This makes the neck look fatter as the skin does not have sufficient support from collagen and elastin to maintain its contoured and youthful appearance. As the skin sags down and protrudes, it makes the neck area look bigger and more pronounced.
Posture – Sitting in a position for long hours when your neck does not move can lead to fat buildup around the neck.
How to Get Rid of Neck Fat
Losing neck fat is not easy and may take some time and effort before you begin to see the results. Adopting healthy lifestyle changes is the first step towards losing the excess fat around your chin and neck area. Your doctor may suggest neck and chin exercises that help to reduce the layer of fat. Along with these exercises, a healthy balanced diet also plays a crucial role in losing weight in this area.
If you are tired of trying to get rid of stubborn fat cells that do not respond to diet or exercise, your healthcare provider may recommend cosmetic solutions to eliminate this excess fat. These cosmetic procedures are designed to remove neck fat while tightening and lifting stubborn, sagging skin across the neck.
The most popular clinically proven, non-surgical treatments include:
CoolSculpting for fat removal
Ultherapy for tightening and lifting drooping neck skin
You can reduce neck fat with CoolSculpting and Ultherapy neck procedures that target your fat neck in a way that leads to visibly noticeable results.
CoolSculpting
It is a safe and effective treatment for losing neck fat quickly without needing surgery. CoolSculpting is the brand name for a fat-freezing method that aims to abolish stubborn fat in certain parts of your body. The CoolSculpting device is applied to sagging skin under the chin, and the cooling process causes the fat cells in the double chin to crystallize, shrivel, and die.
It is an FDA-approved method and takes 35-60 minutes to complete with impressive results. As the fat cells are more susceptible to freezing temperatures than other cells in the body, they break down without damaging the skin. You can look forward to reducing neck fat by up to 27% in the treated area and minimizing the appearance of neck fat rolls.
Not only this, but this procedure helps to tone and re-contour the shape of your neck for a long time as its results are permanent. The best thing about this procedure is that it does not require downtime. You can get back to your daily routine as soon as you are done with it.
How Does It Work?
During the treatment, the best plastic surgeon NYC applies cooling energy to targeted deposits of neck fat, using a specialized applicator. This applicator freezes the submental fat cells to force them to crystalize and break down. This CoolMini applicator is designed to fit around the neck for maximum benefit.
After the treatment, it takes about 3 to 6 months for the neck fat to disperse as the body naturally metabolizes the destroyed fat cells. You can look forward to a slimmer and more sculpted neckline, once results start showing, after just 8 weeks. It is best to consult your doctor regarding the CoolSculpting method and how it works to understand its benefits. CoolSculpting works best for people who are already a healthy weight but have stubborn neck fat.
Ultherapy
It is an effective way to tighten the neck fat and make your submental area look shapelier. Once the unwanted fat around your neck has been carefully targeted and destroyed with CoolSculpting, Ultherapy can help to maximize visible results. It is an FDA-approved, non-invasive treatment to lift and tighten the skin around the neck and ensures your neck shape is streamlined, just as you want.
Ultherapy uses proven ultrasound technology to rebuild neck skin strength from deep within. It tightens the sagging or loose skin around the neck and reduces skin laxity, which makes you look old. It also effectively replenishes neck collagen and elastin stores, which ensures your neck retains its shape and contours for a long time. With no surgery and downtime, it is the right way to eliminate unwanted neck fat.
How Does It Work?
The Ultherapy ultrasound applicator is applied to the neck to boost natural collagen and elastin production. Micro-focused ultrasound energy is sent through the skin to reboot the production of these essential structural proteins, which keep the skin taut, toned, and lifted.
It takes about 3 to 6 months for these proteins to naturally replenish themselves and make the skin around your neck firm, toned, and more youthful-looking. When combined with CoolSculpting, Ultherapy is the best way to improve the appearance of your neck. Its skin tightening and lifting effects help you enjoy a more streamlined and trim shape in the long run.
A double chin or fat neck can get in your way of having a graceful neck to hold your beautiful head up. Visit Dr. David Shokrian at Millennial Plastic Surgery to learn more about cosmetic procedures that can help you get rid of a fat neck most effectively. He recommends the best non-invasive procedures that attack unwanted fat cells, permanently eliminating them from your body, and leaving you with a strong, sculpted jaw for life. Neck fat is not a medical condition, but cutting out the excess or loose fat beneath your chin gives you a better-defined neck and a boost of confidence for life.