Full Tummy Tuck NYC, Abdominoplasty Surgeon
Gallery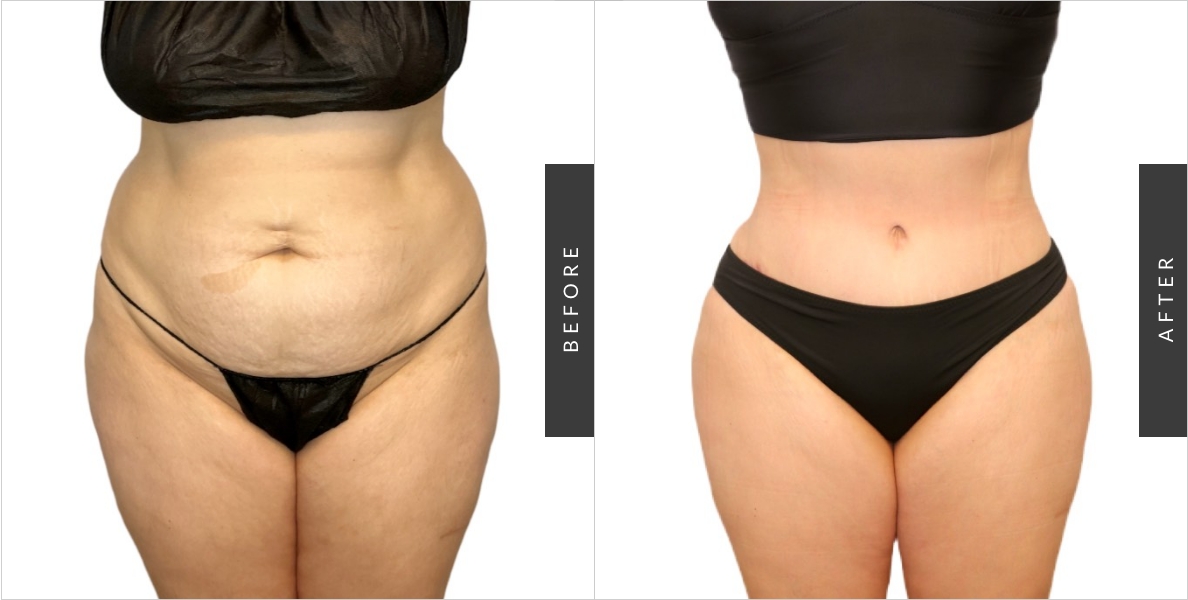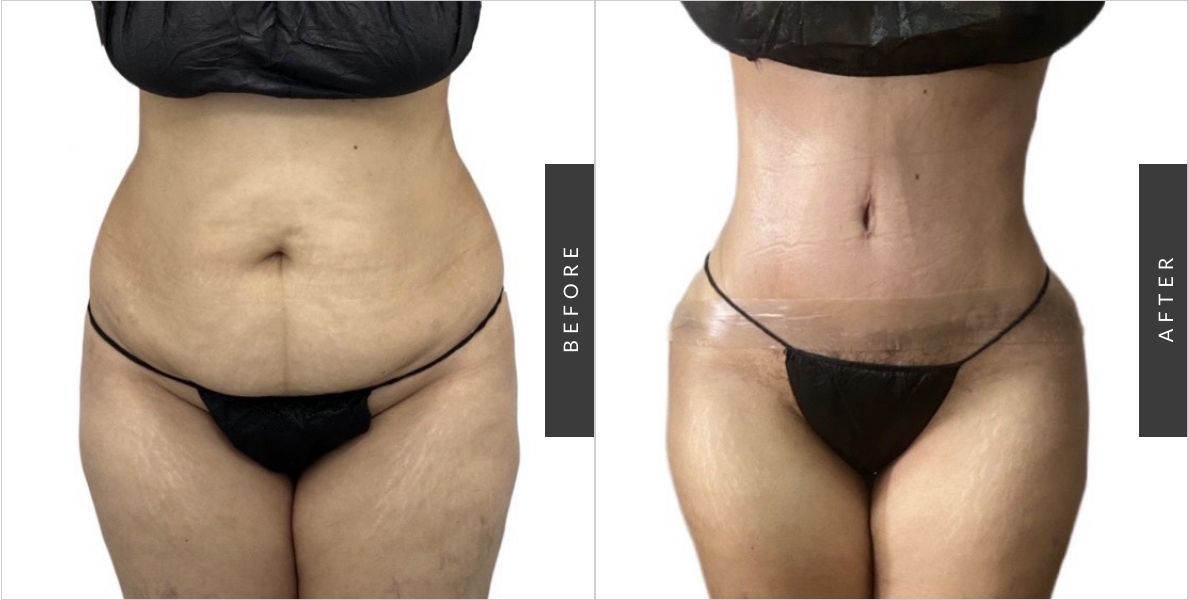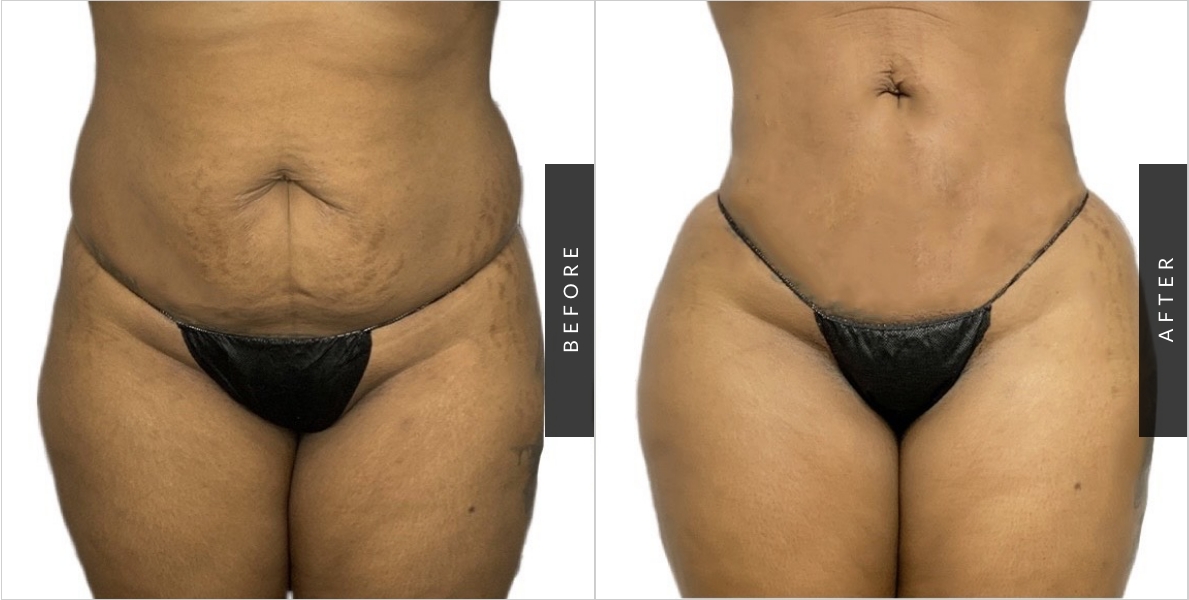 Their dedication to providing exceptional service is evident in their work.
What's a Full Tummy Tuck?
A full tummy tuck or abdominoplasty is a cosmetic surgery procedure to trim away excess skin and fat from your lower and upper abdomen. The procedure targets the area from your pubic bone to your navel. A top cosmetic surgeon also tightens the abdominal muscles around your belly button. After you heal, you enjoy a flatter, firmer belly.
If you've struggled to shed the excess fat on your belly, an abdominoplasty procedure may be right for you. If you've lost a significant amount of weight recently, but you're left with folds of loose skin, a full tummy tuck may be the answer. The procedure even strengthens weak muscles in your lower abdomen for an overall improved look and quality of life. In New York City, visit Dr. David Shokrian, the leading cosmetic surgeon at Millennial Plastic Surgery.
Clients' Testimonials
I did 360 liposuction, BBL and tummy tuck, before my surgery I was concerned about the pain because people usually do this kind of procedure separately, but I was amazing how great I feel next day, the doctor offered me an additional pain relief through the surgery ( spiral), which works really good, I was able to do light activities right next day like cooking, and walk without no problem.
Clients' Testimonials
https://millennialplasticsurgery.com/extended-tummy-tuck/
Clients' Testimonials
I had my surgery done 2 weeks ago & I had the most amazing experience ever. Dr. Shokrian; the girls are very caring, they made me feel very comfortable, especially Sophia & Barbara. They answered every question I had! I'm more than happy with my results & would definitely recommend MPS to anyone interested in cosmetic surgery!
Do I Need a Tummy Tuck?
A full tummy tuck corrects issues caused by excess fat and sagging skin on your abdomen. The procedure is suitable for both men and women. You may opt for an abdominoplasty because you:
Have body image issues caused by your belly fat
Have stubborn pockets of belly fat even after exercising or dieting for years
Wish to reverse the effects of aging, including getting rid of saggy skin
Had significant changes in weight recently
Desire to regain the body you had before pregnancy
Want to remove stretch marks from your midsection
Would like to hide or remove the scarring after a C-section
Need to correct abdominal muscle or abdominal wall separation from pregnancy, a condition called diastasis
Wish to strengthen a weak lower abdominal wall
If you are self-conscious about your midsection because the stubborn fat and loose skin affect how you feel about yourself, consult a cosmetic surgeon. The friendly doctors at Millennial Plastic Surgery work with you to determine if a tummy tuck is right for you.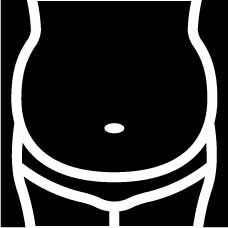 We can't wait to meet you! We offer comprehensive consultations with Dr. Shokrian, and his team both virtually and in person.
212-421-7123
Responsive, reliable, and always delivers on time.
What's Included in a Full Tummy Tuck?
An abdominoplasty reverses effects of age, childbirth, sudden weight loss and other physical changes in your body. The procedure includes:
Removing excess fat and tissue from your abdomen
Tightening loose and weak muscles in your abdominal wall
Complementing other body contouring cosmetic procedures, such as a boob surgery or inner thigh lift
Hiding your C-section scar into the tummy tuck scar
Smoothing your skin through tightening and removing loose skin
At Millennial Plastic Surgery in Manhattan, your cosmetic surgeon develops a tailored tummy tuck after learning your goals. Dr. Shokrian relies on the latest equipment and best practices for safer, more precise and effective plastic surgeries. You can trust him with your full abdominoplasty.
What's the Difference between a Full and Mini Tummy Tuck?
If you're struggling with belly fat or loose abdominal skin, you may have heard about these two procedures, but don't know which is right for you. Factors that distinguish the full from the mini abdominoplasty include:
A full tummy tuck targets a broader stomach area, from your pubic bone to your navel, above and below your belly button. A mini tummy tuck focuses only on your lower abdomen.
A full tummy tuck involves removing fat and tissue while tightening the muscle around your belly button. A mini tummy tuck doesn't include any work above your belly button.
A full abdominoplasty requires a longer incision, while a mini abdominoplasty only needs a small incision along your bikini line.
A full tummy tuck is more extensive. It includes repairing muscles and tightening the skin on your upper and lower abdomen. A mini tummy tuck is targeted to skin and fat removal on your lower abdomen.
Not to confuse you, but your choices also include an extended tummy tuck. When you're not sure which tummy surgery you need, ask an experienced NYC plastic surgeon like Dr. Shokrian. He listens to you and examines you before helping you decide what's best for you.

56 West 45th Street, 4th floor
New York, NY 10036 3190 Riverdale Ave. Level C #4A
Bronx, NY 10463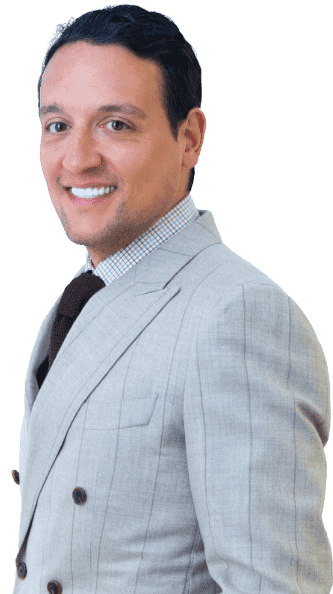 What Are the Steps in a Full Abdominoplasty?
An abdominoplasty is a highly customizable procedure. After your assessment, your surgeon determines the target areas before creating a surgical plan. The main steps in the procedure include:
Anesthesia. An anesthesiologist administers general anesthesia to make you sleep through the procedure. You'll need someone to drive you home after surgery.
Incisions. Dr. Shokrian maps the incision points from hip to hip just above your pubic area. Another incision around your navel helps the doctor access the fat and skin around your belly button.
Fat and skin removal. Your surgeon uses liposuction procedure to remove excess fat. Then he removes the excess skin and tissue from your lower and upper abdomen, stretching your abdominal skin down and cutting away the excess.
Closing. Afterward, your doctor closes the incisions carefully to reduce scarring. The incisions are carefully cleaned and dressed.
Post-operative care. You're placed in an observation room while you recover from the anesthesia. You don't usually need a hospital stay.
Recovery. Dr. Shokrian provides aftercare instructions. A full recovery takes three to six months. During that time, you need to avoid strenuous physical activities.
Pain medication. After surgery, you may experience some soreness. Your doctor prescribes painkillers to reduce short-term discomfort.
After surgery, your body needs a few weeks of rest. Eat a healthy diet during this time to improve your results. As the swelling and bruises disappear after several weeks, you'll begin to see the results you expect. To maintain your results, you'll need to keep fit and keep your weight constant.
What Are the Benefits of a Full Tummy Tuck?
A full tummy tuck can be a life-changing cosmetic procedure, especially if you've struggled with stubborn abdominal fat. Besides the aesthetic results, the procedure may include abdominal muscle repair, as your surgeon sutures them together to strengthen them. A full tummy tuck procedure offers multiple benefits, including:
More extensive, more dramatic results due to greater access to your abdomen
Desired cosmetic goals with a flatter, better-looking abdomen
A potentially stronger abdominal core
Improved self-esteem that comes with a better self-image and self-confidence
Decreasing back pain, especially after childbirth
Improved posture and overall flexibility through stronger abdominal muscles
Prevention of a ventral hernia, which may be caused by weak abdominal muscles
Improved symptoms of stress urinary incontinence
The average cost of a full tummy tuck starts at about $6,000, but the cost can rise if you consider other factors, including:
The experience and training of your surgeon
Anesthesia fees
Other, complementary procedures, such as a butt enlargement
The length of your surgery
The extent of fat and tissue removed
Operating room costs
Aftercare medication
An abdominoplasty is a cosmetic surgery procedure, so your insurance carrier doesn't cover it unless you need the treatment for medical reasons. With Dr. Shokrian's experience, you enjoy the benefits of this procedure with reduced risks of complications. If you've tried other ways unsuccessfully to shed stubborn belly fat, a full abdominoplasty may be the best solution. Contact the best cosmetic surgeons in New York City today for this procedure.