Always goes above and beyond to ensure client satisfaction.
What's a Mini Tummy Tuck?
A mini abdominoplasty or tummy tuck is a surgical procedure targeting loose muscles and fat under your belly button. This minimally invasive procedure creates a firmer, flatter abdomen by eliminating the pooch in your lower belly.
edure targeting loose muscles
The procedure involves a single incision through which a top cosmetic surgeon tightens loose muscles from the inside and removes excessive or sagging skin. In this cosmetic procedure, the surgeon leaves your belly button intact with no need for reconstructive surgery, such as in a full abdominoplasty.
For optimal results in New York City, visit Millennial Plastic Surgery, where you find Dr. David Shokrian, a highly regarded plastic surgeon who flattens your abdomen through this less invasive procedure when that's all you want or need. The team at this top plastic surgeons practice uses advanced medical technology for the safest, most effective results.
Clients' Testimonials
I did 360 liposuction, BBL and tummy tuck, before my surgery I was concerned about the pain because people usually do this kind of procedure separately, but I was amazing how great I feel next day, the doctor offered me an additional pain relief through the surgery ( spiral), which works really good, I was able to do light activities right next day like cooking, and walk without no problem.
Clients' Testimonials
I couldn't be happier with my tummy tuck procedure done here! Dr. Shokrian and his team, especially Cassie, made me feel comfortable and confident throughout the entire process. They answered all my questions and listened to my concerns. The facility is beautiful and clean, and they followed all safety protocols. The results of my tummy tuck exceeded my expectations, and I can't thank them enough!
Clients' Testimonials
Sophia helped me tremendously if it wasn't for her , I probably would have never gone through with my surgery! She made me feel so comfortable and like she genuinely cared for me ! I love my results so far and dr Shokrian is AMAZING with his work. I can finally say I'm happy and confident with myself. Thanks to everyone there but especially SOPHIA .
How's a Mini Tummy Tuck Different from a Full Abdominoplasty?
There are several different abdominoplasty procedures to choose from, including a mini, a regular and an extended procedure. Learning the difference between a mini tummy tuck and a full tummy tuck helps you choose the best procedure for your body. Differences between the two tummy procedures include:
Extent. A full abdominoplasty procedure is a more extensive surgery, targeting both the lower and middle abdominal area. A mini tummy tuck involves removing stubborn fat and skin just in the lower area of your abdomen.
Scarring. A full abdominoplasty leaves a visible scar running from one hip to the other, beneath your bikini line. A smaller scar around your belly button is less visible, but it's there. A mini tummy tuck only leaves an easily hidden scar on the lower section of your abdomen and no scar around your belly button.
Treatment goals. While a full abdominoplasty tuck targets excessive tissue around your entire belly, a mini tummy tuck only targets your lower belly.
Recovery. A full tummy requires more downtime as you heal, compared to a mini tummy tuck.
Costs. A full abdominoplasty costs more due to the longer time in the surgical suite. A minimally invasive mini tummy tuck costs less because it takes less time.
Consult the best cosmetic surgeon in Manhattan. Dr. Shokrian is a friendly, compassionate plastic surgeon who advocates patient-centered treatments. His approach has made his NYC cosmetic practice one of the most recommended for body, breast and face procedures.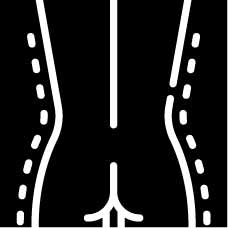 We can't wait to meet you! We offer comprehensive consultations with Dr. Shokrian, and his team both virtually and in person.
212-421-7123
Why Would I Choose a Mini Abdominoplasty?
Although a mini tummy tuck may appeal to both men and women, women are more likely to benefit from the procedure. You may want a mini abdominoplasty because you:
Want better-toned abdomen walls and a flatter lower stomach
Have just a little volume of loose skin or muscle tissue you want to lose to get the firm, toned abdomen you desire
Are physically fit with just a little excess skin between your belly button and your pubic bone
Have lost a lot of weight and have a lot of loose skin in that area
Want to remove or fix your C-section scars
Are a woman struggling to get back into shape after a pregnancy
Want smoother abdominal skin by eliminating loose skin and stretch marks
Are frustrated after trying healthy eating and exercise, but still have loose hanging skin on your lower belly
A mini abdominoplasty isn't for everyone. You may not be a good candidate if you're a heavy smoker, as tobacco increases the risk of surgical complications. If you still plan to lose more weight or you plan to have more babies, you're advised to put off the procedure.
What Are the Advantages of Mini Abdominoplasty?
A mini abdominoplasty is an effective procedure if the stubborn fat or sagging skin below your belly button affects your life or self-confidence. The procedure offers a range of benefits, including:
Minimally invasive procedure with reduced risks of complications
Lower cost, compared to other abdominoplasty procedures
Effective repair of lower abdominal muscles after pregnancy
A small tummy tuck scar, compared to a full abdominoplasty
Reduced downtime after surgery
Best procedure to remove stubborn abdominal fat
Improved self-esteem
A tiny tummy tuck procedure serves multiple purposes, which is one reason it's among the most popular treatments at Millennial Plastic Surgery. Dr. Shokrian works with you to achieve your dream flat tummy.
What Does a Mini Tummy Tuck Procedure Involve?
A mini tummy tuck may be perfect if you have less fat and skin to remove from your abdomen. This minimally invasive procedure removes only a minimal amount of fat and skin. The entire procedure takes one to three hours. The main steps include:
Anesthesia
Incision
Closing
Anesthesia
To prevent pain and discomfort, an anesthesiologist administers general anesthesia to put you to sleep. If possible, you can opt for awake surgery with just a local anesthesia and a sedative.
Incision
Your cosmetic surgeon makes a small incision. Through the incision, the doctor tightens loose muscles, removes excess tissue and fat, creating a flatter and smoother abdominal wall.
Closing
After the procedure, Dr. Shokrian closes the incision to reduce the risk of scarring. He connects a temporary drain for excess fluid and uses a bandage to cover the incision.
You're placed in an observation room while you recover from the anesthesia. You'll need someone else to drive you home because you may feel groggy and sore.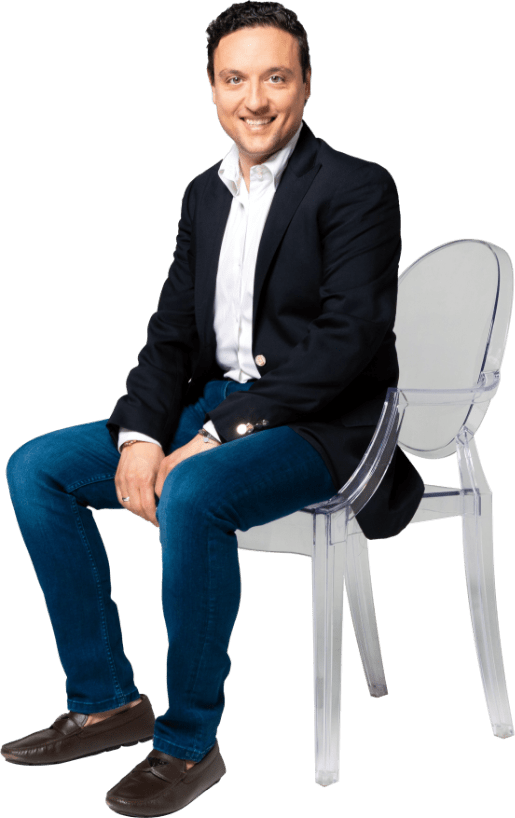 56 West 45th Street, 4th floor
New York, NY 10036 3190 Riverdale Ave. Level C #4A
Bronx, NY 10463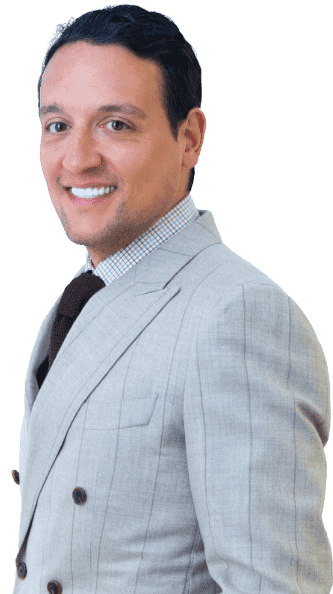 Great service that consistently provides exceptional results.
What Can I Expect from My Recovery after a Mini Abdominoplasty?
The beauty of a minimally invasive procedure, such as a mini tummy tuck, is that you enjoy a faster recovery with minimal complications. Your doctor provides aftercare instructions to promote healing and protect the treatment area. These instructions include:
An abdominal binder to support your abs and promote healing
Two weeks of rest
A compression garment for several weeks
Walking after two weeks
No strenuous physical activity for around six weeks
Some results may be visible immediately, but full results become visible as the swelling subsides in a few weeks. Your results after a mini abdominoplasty — a flatter lower abdomen and a tighter stomach — are permanent, unless you get pregnant or adopt an unhealthy lifestyle. For more effective results and reduced risk of complications, tummy tuck surgeons advise against smoking and drinking alcohol before and after the surgery. Stopping medications such as anti-inflammatory drugs also helps.
What Does a Mini Tummy Tuck Cost?
"Your mini tummy tuck cost depends on a number of factors. A tiny tummy tuck starts at about $6,000. Factors that influence your mini tummy tuck cost in NYC include:
The extent of the procedure, as a mini tummy tuck with muscle repair takes longer
The number of other procedures performed, because a mini tummy tuck can be combined with other procedures, such as thigh liposuction or love handles liposuction
The experience and training of your body plastic surgeon
Your specific treatment goals
The geographical location of the cosmetic practice
Additional costs, including anesthesia and operating room fees
A mini tummy tuck in NYC falls under the umbrella of cosmetic procedures, meaning your insurance company likely won't cover the cost. Some medical issues, such as abdominal hernias that require a tummy tuck, qualify this procedure for insurance coverage. The doctors at this practice advise you on insurance and treatment options. Contact the most experienced plastic surgery team in Manhattan today.