I couldn't be happier with the level of service provided.
What is FTM Top Surgery?
FTM top surgery, which stands for female to male changes that are done on the top of your body, reduce and reconfigure female breasts into a male chest as part of a gender reassignment process. It's also known as a bilateral subcutaneous mastectomy. This consists of more than just lopping off your breasts. The procedure includes:
Removing tissue
Tightening excess skin, if needed
Repositioning and modifying the nipple and areola, if needed
Fashioning muscle into a more masculine-looking chest
Male and female anatomies differ in muscle and fat ratios and placement. In Manhattan, you have access to a specialist in female-to-male top surgery at Millennial Plastic Surgery. Dr. David Shokrian has the knowledge and skills you need to make your transformation a reality.
Clients' Testimonials

I have absolutely nothing but amazing things to say about my experience at Millenial! I was turned down by a few surgeons for their lack of knowledge with trans bodies before I was able to get consultation with Millenial. Their experience in feminizing the body with lipo 360 and bbl sold me and it was worth the wait! So so happy I decided to go with Millenial the staff was incredible
Clients' Testimonials
This place was very good. The kindness and helpfulness of the staff was awesome. I loved Jess and my massages from Maribel..she was so good I wanted an 8 ounce bottle of milk and my bed after. Overall Dr. Shokrian was very honest in what he could do and what he couldn't which made my choice even easier.
Clients' Testimonials
I had my surgery done 2 weeks ago & I had the most amazing experience ever. Dr. Shokrian & the girls are very caring, they made me feel very comfortable, especially Sophia & Barbara. They answered every question I had! I'm more than happy with my results & would definitely recommend MPS to anyone interested in cosmetic surgery!
Do I Need to Be on Testosterone Before I Can Get Top Surgery?
You don't need to be on testosterone to have FTM top surgery. There is a standard protocol when transforming from a female to a transgender man, so you do need to follow some guidelines that typically include prerequisites, such as:
Documented gender dysphoria
The age of consent, which is 18 in New York
Any other physical or mental challenges well maintained
Mentally fit to consent to the surgery

Although you don't need to be on testosterone to have the surgery, it's all right if you are. Testosterone is an easy, inexpensive way to start your transformation so you can become comfortable with the man you're becoming. It develops your chest muscles so the surgery has a better end result too, but consult your doctor as you go through every phase of your transition.
How Much Does FTM Top Surgery Cost?
The final price of the top surgery depends on where you live and how much each portion costs. The average cost starts at $3,000. The expenditures for top surgery may include:
Your physician
Hospital fees
An anesthesiologist
Type of surgical techniques used

Legally, insurance companies are not allowed to deny coverage because of your sexual identity. As such, you probably need to provide documentation that your surgery is medically necessary. Fortunately, LGBTQ+ are gaining more legal rights almost every day, making it easier to find competent healthcare at a reasonable price. If you need any help with additional costs, financing options may be available through Millennial Plastic Surgery.
What Are the Options for Female-to-Male Top Surgery?
There are various methods of performing FTM top surgery. Many depend on your physical body, which means some options may not be available or recommended for you. Some of the options include:
Periareolar top surgery, usually performed on those with smaller breasts and bodies
Keyhole top surgery, performed on those with smaller breasts because no excess skin is removed
Double incision top surgery with nipple grafts that often results in less sensation in the nipples because they're removed, reshaped and reattached
No nipple top surgery, during which your breasts and nipples are removed and sometimes tattooed nipples are added
Inverted-T top surgery, similar to the double incision, but your nipple retains its feeling
Some of these procedures are done on an outpatient basis. They may also have different recovery steps. As Dr. Shokrian gets to know you through your initial consultation, he works with you to develop the best course of action for your specific needs and goals.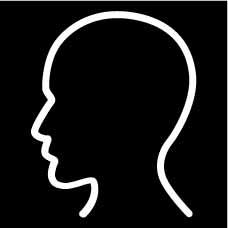 We can't wait to meet you! We offer comprehensive consultations with Dr. Shokrian, and his team both virtually and in person.
212-421-7123
What's Recovery Like from FTM Top Surgery?
Recovery is different for each person. It can also depend on the type of surgery performed. Generally, recovery involves:
No overnight in a hospital, as Dr. Shokrian prefers to do awake surgery with local anesthetics and IV sedation, which has fewer side effects and a quicker recovery time, but if the procedure is more extensive, you may spend one night in the hospital
Drains attached to the site, which are removed in a couple days
Compression bandages and a surgical bra that you must wear for at least a week
Limited physical activities, as directed by your doctor
Three to six months for a full recovery
Your recovery depends a great deal on how you take care of yourself. This is a monumental step in your life, so you want to make certain you have support from family and friends. Give yourself plenty of time to recuperate and adjust to your new body. The total transformation could take a year or more.
Expect some minor pain, but your doctor can prescribe opioids for a couple days. Normally, over-the-counter pain medication is enough. Using ice packs also helps. Pain inhibits healing, so don't be brave, control the pain the best you can, taking medication as prescribed.
What Are the Risks and Complications Associated with FTM Top Surgery?
As with any surgery, there can be risks and complications. Discuss these with your surgeon. Each type of procedure has its pro and cons. But when you choose the best plastic surgeon in NYC, you drastically reduce the risks and side effects. The most common dangers include:
Infection
Bleeding
Poor healing
Loss of feeling in your nipples
Scars
Most of these can be abated by proper self-care. Some doctors recommend a scar therapy to help reduce the scars. But do not smoke — most doctors won't even perform surgery on a smoker — as this impedes your healing considerably.

56 West 45th Street, 4th floor
New York, NY 10036 3190 Riverdale Ave. Level C #4A
Bronx, NY 10463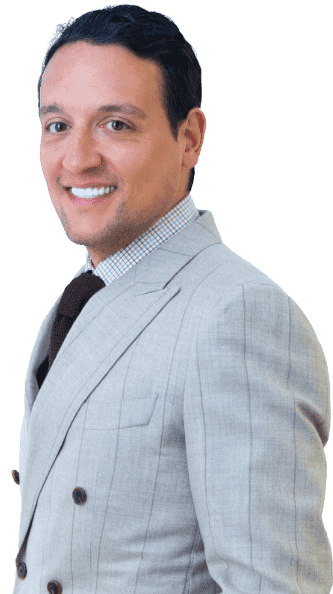 Truly exceeded my expectations with their exceptional service.
What Are the Results of FTM Top Surgery?
The results obviously vary greatly from person to person and with the particular procedure you get. It may take a year or more for tissue to settle and the scars to lighten. The most noticeable results include:
A flatter chest
Repositioned or resized nipples
A more masculine-looking chest — possibly reconfigured to give you noticeable pectoral muscles
Your plastic surgeon lets you know what to expect, besides the usual but temporary swelling and bruising. The intensity of the scarring depends partly on your genetics and the type of skin you have. Your physician recommends options, such as a particular scar cream, for lessening the severity of your scars.
Who's a Good Candidate for FTM Top Surgery?
Transgender men who are looking for top surgery have usually been living as a man for some time. This is probably the first — sometimes only — trans surgery you may have. The best candidate for FTM top surgery:
Is a non-smoker
Lives as a man
Has a body-mass index (BMI) of 35 or below
Has realistic expectations of the results
A positive outlook is essential, although this is probably something you've wanted to do for some time. Tell your close friends and family so they can rally around you and help in your recovery. The best candidate is one who found the right surgeon and is open and honest with them. Contact Dr. David Shokrian and the compassionate staff at Millennial Plastic Surgery for the answers you're looking for. They make you feel at ease with who you are and the new enhancement in your life. Page Updated on Jun 9, 2023 by Dr. Shokrian (Plastic Surgeon) of Millennial Plastic Surgery