The team is knowledgeable, responsive, and a pleasure to work with.
What Is Buccal Fat?
Buccal fat is the natural fat tissue located between your cheekbones and your jawbone. It's pads of fat that give your face its shape. While everyone has buccal fat, some people are born with extra padding in their cheeks. Buccal fat removal, also called cheek reduction surgery, is a cosmetic procedure to remove or reduce excess fat in this area, giving you a more sculpted appearance.
If you're self-conscious about the roundness of your face and believe your face is too pudgy, you can do something about it. If your cheeks stay round even if you've lost weight, you may be a good candidate for buccal fat removal. Cheek reduction may be the solution you're looking for if your face is full even though the rest of your body is slim.
Buccal fat removal before and after photos are the best way to see what this procedure can do for you. For expert buccal fat removal or other cosmetic procedures on your face or your body in midtown Manhattan, the best plastic surgeon in the area can be found at Millennial Plastic Surgery.
Clients' Testimonials
My facelift has made me feel like a brand new person. The procedure was quick and painless, and the results have been truly remarkable. I couldn't be happier with the outcome.
Clients' Testimonials
This place was very good. The kindness and helpfulness of the staff was awesome. I loved Jess and my massages from Maribel..she was so good I wanted an 8 ounce bottle of milk and my bed after. Overall Dr. Shokrian was very honest in what he could do and what he couldn't which made my choice even easier.
Clients' Testimonials
Sophia helped me tremendously if it wasn't for her , I probably would have never gone through with my surgery! She made me feel so comfortable and like she genuinely cared for me ! I love my results so far and dr Shokrian is AMAZING with his work. I can finally say I'm happy and confident with myself. Thanks to everyone there but especially SOPHIA .
Who Benefitsfrom Buccal Fat Removal?
If your face is full and round, you may think of yourself as having so-called chipmunk cheeks. There's nothing wrong with a round face unless it makes you dislike the way you look. Buccal fat removal accentuates your cheekbones, making your face look more contoured and less chubby. With buccal fat removal, men usually want to create a toned profile that matches their ripped bod.
You're the final arbiter of whether you want to slim down your face to give you what you believe is a more attractive profile. You may benefit from cheek reduction surgery if:
Your face is round and looks too fat to you, even if you've lost weight through diet and exercise or are naturally slender.
You feel that your round face makes you look childish or unsophisticated.
You want more cheekbone definition or a more chiseled look.
If you find yourself using a lot of makeup to try to make your face look thinner and more contoured, having this procedure makes that process a thing of the past. After cheek reduction surgery, the lower part of your face looks slimmer, giving you a rejuvenated, refreshed appearance. While women are most likely to consider buccal fat removal, men often undertake this procedure too.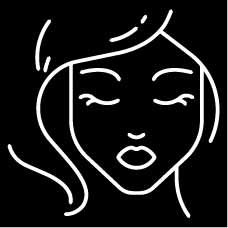 We can't wait to meet you! We offer comprehensive consultations with Dr. Shokrian, and his team both virtually and in person.
212-421-7123
Am I a Good Candidate for Cheek Reduction Surgery?
To find out if you're a good candidate for buccal fat removal or any other form of body plastic surgery, schedule an appointment for a consultation with an experienced plastic surgeon like Dr. David Shokrian at Millennial Plastic Surgery in Midtown Manhattan. He's board certified and has an excellent reputation. During your consultation with this plastic surgeon, some questions you can expect to hear include:
What are your goals and expectations?
Do you have a history of medical problems?
Are you on any type of medication?
Are you taking any herbal supplements?
Are you allergic to any medications?
Have you had surgery in the past?
You must be physically and emotionally healthy and at a stable weight, and your expectations of what the procedure can do for you should be realistic. Your surgeon may advise you against this procedure if you have a naturally thin face, or if you have certain medical problems, such as heart disease, high blood pressure or uncontrolled diabetes.
Buccal fat removal is not usually recommended for people over the age of 50 because it doesn't really have any advantages. Instead, it makes some signs of aging such as jowls more noticeable. Younger people must realize that facial volume decreases with age, which could make their face eventually appear gaunt. Of course, then you'd be more likely to want a facial fat transfer to actually make your face look fuller and more youthful.
What Questions Should I Ask at My Consultation?
Besides finding out whether you're a good candidate for buccal fat removal or any other cosmetic procedure, your consultation is an opportunity for you to ask questions of your NYC plastic surgeon. Questions to ask include:
How long have you been practicing plastic surgery?
Have you done buccal fat removal in the past?
Do you have buccal fat removal before and after photos of previous patients you've treated?
Is this the best procedure for my aesthetic goals?
What's expected of me to get the best results?
Are there risks or complications I should be aware of?
What if I'm dissatisfied with the results?
Pay attention to how the surgeon and staff make you feel. Is the staff friendly and helpful? Do you feel comfortable disclosing your medical history to the surgeon? Choose a surgeon who has plenty of experience and a professional team you're comfortable with. The team at Millennial Plastic Surgery provides the perfect blend of comfort, compassion and expertise.
What Do I Need to Do to Prepare for Buccal Fat Removal?
If your NYC plastic surgeon determines you're a good candidate, he examines your face and takes photographs. He explains your treatment options and lets you know what to expect from the procedure and what you need to do to prepare. This usually includes discontinuing anything that may increase the risk of bleeding during surgery, such as:
Aspirin
Naproxen
Ibuprofen
Prescription blood thinners, such as coumadin or warfarin sodium
You have to stop taking these medications five days before surgery or as directed by your Manhattan plastic surgeon. Herbal teas and supplements sometimes have blood thinning properties, so you may have to avoid them before surgery as well. Be sure to let your doctor know about any herbal supplements you take, so you know which to temporarily discontinue.
If you're a smoker, you must quit at least a couple weeks before surgery and remain resolved not to smoke until at least a few weeks after surgery. Smoking increases the risk of infection and surgical complications, such as blood clots.
How Is Buccal Fat Removal Performed?
On the day of your surgery, avoid eating or drinking for the amount of time recommended by your surgeon. Wear loose and comfortable clothing, and don't wear makeup to the surgery center. Buccal fat removal or cheek reduction is an outpatient procedure, done through a small incision in each cheek. It doesn't leave a visible scar. During the procedure, you can expect:
Anesthesia
A small incision
Removal of the excess fat
Incisions are closed,
Anesthesia
is administered, which may be local, accompanied by IV sedation. General anesthesia isn't usually used for this technique unless you're having other cosmetic procedures at the same time.
A small incision
is made, which may be done through your mouth on the inner part of your cheek.
Removal of the excess fat
occurs as your surgeon presses gently on the fat pads so that they can be cut and removed.
Incisions are closed,
usually with dissolvable sutures. If the sutures aren't dissolvable, you're told when to return to have them removed.
If you're concerned about the pain associated with buccal fat removal, don't be. The local anesthetic numbs your face, and you won't feel any pain. Your doctor may give you a prescription for a painkiller to use if needed after surgery. Most people are in and out of the surgery center in an hour or less. Plan to have someone with you to drive you home after the procedure.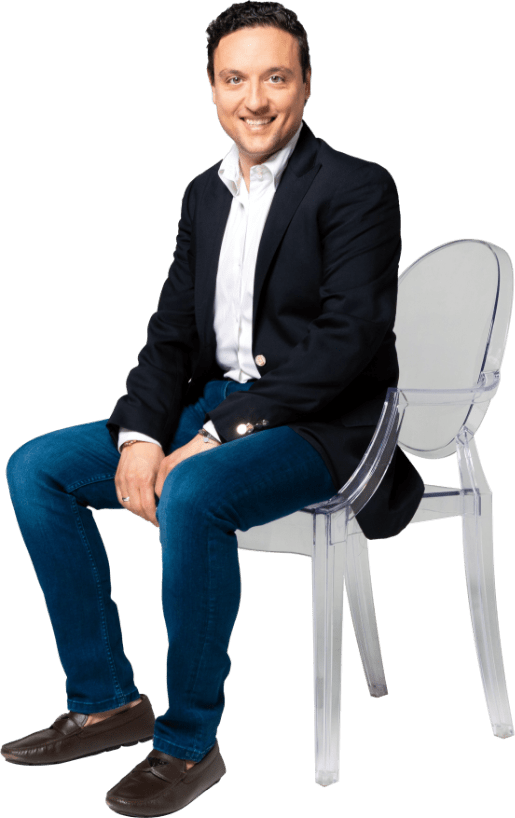 56 West 45th Street, 4th floor
New York, NY 10036 3190 Riverdale Ave. Level C #4A
Bronx, NY 10463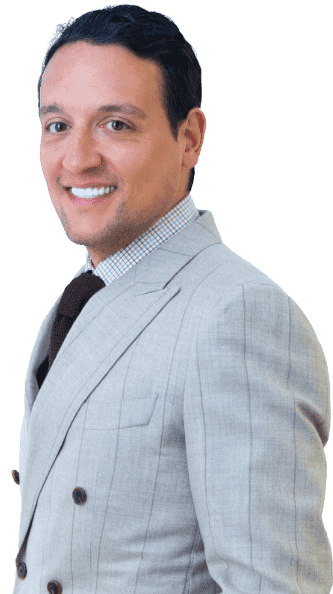 What Should I Expect during Recovery from Buccal Fat Removal?
In most cases, there's very little downtime after a buccal fat removal procedure. Your Midtown Manhattan cosmetic surgeon provides detailed instructions on what you need to do after your surgery to attain the best results. These instructions may include:
Staying on a liquid diet for a day or two after surgery and gradually adding soft foods, like soups, applesauce and yogurt
Sleeping with your head elevated for the first few days after surgery
Avoiding crunchy or hard foods for three or four days
Staying away from food and beverages that are very hot
Using a special mouthwash to prevent infection
Taking other medications as prescribed to promote healing and prevent infection
Avoiding strenuous activities and heavy lifting for the length of time recommended by your doctor, usually around two weeks
Applying ice as needed to reduce swelling
Taking care of your incision site as directed
Attending all follow-up appointments, as scheduled
Most people return to work within a few days or a week at the most. The total amount of time you need to recover from this procedure is usually about three weeks, but it may take longer if you've had additional procedures at the same time. You may have to wait several months before you see the final results.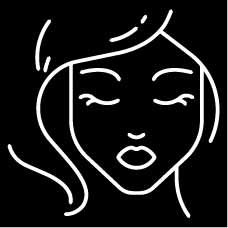 We can't wait to meet you! We offer comprehensive consultations with Dr. Shokrian, and his team both virtually and in person.
212-421-7123
Does Buccal Fat Removal Have Side Effects or Risks?
Cheek fat removal is a safe and effective procedure when done by a reputable plastic surgeon. Most side effects are minor and usually disappear within a few days as your body heals. Side effects that you may experience include:
Bruising
Swelling
Numbness at the surgical site
All surgery includes some risk of problems, such as an allergic reaction to anesthesia or an infection. In rare cases, you may notice sensation changes, asymmetry or injury to the salivary duct or facial nerves. Choose a highly skilled and experienced surgeon since the risk of complications increases with a surgeon who's not board certified or doesn't have expertise in facial surgery. Call your doctor right away if you have any symptoms that include persistent pain, excessive bleeding, high fever, shortness of breath or chest pain.
How Much Does Buccal Fat Removal Cost?
The average cost of a buccal fat removal procedure usually starts at $3,000, but it can be much more expensive. Several factors affect your facial surgery cost, such as:
Your age
Your overall health
Your weight
How much fat needs to be removed
Your location
The expertise of your surgeon
Whenever you're considering any type of cosmetic surgery, ask for a cost estimate in writing. Find out if the price quoted includes:
Medications that may be prescribed for you to take before or after surgery
Facility costs
Anesthesia
Since buccal fat removal is considered a cosmetic procedure, it's usually not covered by health insurance. Plan to pay out of pocket, but think of it as an investment in yourself. Millennial Plastic Surgery has options to help you finance the procedure, including payment plans or third-party financing.
Can Other Procedures Be Done along with Buccal Fat Removal?
Once you've made the decision to have the excess cheek fat removed, you may want to consider other procedures to have done at the same time to improve your appearance and catapult your self-esteem. Some procedures that are commonly done at the same time include:
Rhinoplasty. While having buccal fat removed from your cheeks, you may want to consider how you feel about your nose. The shape of your nose can be changed with a rhinoplasty procedure, better known as a nose job.
Blepharoplasty. This procedure is done to improve the appearance of your eyelids by removing excess skin.
Chin surgery. If you're unhappy with the shape or size of your chin, it can be corrected with chin reduction surgery or chin implants. Through these common procedures combined with buccal fat removal, men often gift themselves a complete facial makeover to achieve a chiseled look.
You may also opt for non-surgical options that can be done to revitalize your appearance without going through surgery. Facial resurfacing restores your skin's tone and texture using laser lights or chemical peels. A variety of injectables and fillers are available to smooth lines and wrinkles on your face or enhance your facial contours. Talk to the experts at Millennial Plastic Surgery to learn about the treatments that help you look your best.
Does Buccal Face Fat Ever Come Back?
Once buccal fat is removed, it's gone and it won't come back. As long as you maintain a healthy weight, the results you attain from this procedure are permanent. But if you gain more than 20 pounds, your cheeks may start to look full and rounded again.

Published Data - Statistics, Side Effects, Patient Satisfaction
Side Effects
The table presents the number of patients who experience each side effect based on a review of 45,000 buccal fat removal procedures (buccal fat pad (BFP)) performed in 2022.
| Side Effect | Description | Number of Patients | Percentage of Patients |
| --- | --- | --- | --- |
| Numbness or Tingling | Numbness or tingling in the cheeks, which is usually temporary and goes away on its own within a few weeks. | 4,500 | 8.45%1 (8.45%-18%2) |
| Asymmetry | The buccal fat pads may not be removed evenly, which can lead to asymmetry of the face. This can usually be corrected with a second surgery. | 45 | 0.1% |
| Undercorrection or Overcorrection | Not enough or too much fat may be removed, which can result in an undercorrected or overcorrected appearance. This can usually be corrected with a second surgery. | 450 | 1% |
| Bleeding | Bleeding from the incision sites, which can usually be controlled with pressure. | 225 | 0.5% |
| Infection | Infection of the incision sites, which can be treated with antibiotics. | 90 | 0.2% |
| Scarring | Visible scarring from the incision sites, which is rare. | 0 | 0% |
* It is important to note that these are just the most common side effects of buccal fat removal. It is important to discuss the risks and benefits of cheek reduction surgery with your doctor before having the procedure.
---
Patient Satisfaction
The table presents the patient satisfaction rate across 11,078 reviews published for the most popular plastic surgery procedures on RealSelf Yelp in Miami, Los Angeles, Philadelphia, New York City, and Chicago.
If you're ready to get rid of your chubby cheeks and baby-faced appearance, find out more about buccal fat removal. The best choice in New York City for facial rejuvenation is Dr. Shokrian of Millennial Plastic Surgery. Contact the team today to schedule a free consultation.