FUPA Surgery, Pubic Lift (Monsplasty)
Gallery



Prompt, reliable, and always delivers high-quality results.
What Is FUPA Surgery?
FUPA, which stands for fat upper pelvic area, is a type of liposuction surgery that removes the fat above your pubic mound and tightens the skin around it. In general, this surgery is a great option if you're looking to achieve a slimmer physique, especially in your lower torso.
If you're considering FUPA surgery, visit a top cosmetic surgeon like Dr. David Shokrian. He's performed many successful cosmetic surgeries at his state-of-the-art facility at Millennial Plastic Surgery in Midtown Manhattan. Dr. Shokrian is known for his meticulous technique and compassionate care.
Clients' Testimonials
I had an amazing experience here, my body and breast look absolutely flawless. LIKE PERFECTION!!!! I personally dealt with Sofia the entire time and she is and absolute DREAM! Sooo nice and over accommodating absolutely professional like she's really my new best friend. They made a very welcoming environment. I would definitely recommend anyone looking for cosmetic work, check them out for sure
Clients' Testimonials
This place was very good. The kindness and helpfulness of the staff was awesome. I loved Jess and my massages from Maribel..she was so good I wanted an 8 ounce bottle of milk and my bed after. Overall Dr. Shokrian was very honest in what he could do and what he couldn't which made my choice even easier.
Clients' Testimonials
Sophia helped me tremendously if it wasn't for her , I probably would have never gone through with my surgery! She made me feel so comfortable and like she genuinely cared for me ! I love my results so far and dr Shokrian is AMAZING with his work. I can finally say I'm happy and confident with myself. Thanks to everyone there but especially SOPHIA .
Why Do I Need FUPA Removal Surgery?
FUPA removal surgery is an elective body procedure for men and women that addresses an area of fat that's often difficult to lose with conventional diet and exercise. FUPA removal surgery eliminates the fat right below your belt line. You may decide to get this procedure to:
Gain a flatter abdomen that's in line with the rest of your body
Remove your mommy pouch, which comes from pregnancies
Target that specific trouble area to reveal a slimmer, more sculpted abdomen
Get a better fit in your clothes
Achieve long-lasting results
Improve your self-image and confidence
FUPA removal surgery is a safe, effective method to overcome stubborn fat and finally reach your body goals. Dr. Shokrian customizes the procedure to your individual needs, so the outcome is in line with your desired look.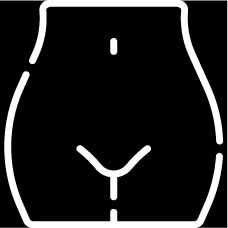 We can't wait to meet you! We offer comprehensive consultations with Dr. Shokrian, and his team both virtually and in person.
212-421-7123
Am I Suitable for FUPA Surgery?
While surgery for FUPA offers many benefits, it's not suitable for everyone. Before you can undergo this procedure, you must:
Have enough fat in that area to remove by liposuction
Have realistic expectations about the outcome
Follow a healthy lifestyle before and after
Maintain a healthy weight
Be in good health with no medical issues
Be a non-smoker or be willing to give up the habit for at least a month
Have elastic enough skin that can adjust to your new shape
If you decide that FUPA removal surgery is right for you, visit Dr. Shokrian in NYC. He guides you to the most appropriate procedure, whether it's FUPA reduction surgery by itself or in combination with other procedures, including a:
What Is the Procedure for FUPA Reduction Surgery?
FUPA reduction surgery typically involves a combination of liposuction and excision techniques. The entire procedure typically takes one to two hours, and it involves steps that include:
Before the surgery, you're given a mild sedative and local anesthesia so you're awake, but you don't feel any pain.
Your doctor injects tumescent fluid into the area to reduce bleeding and bruising.
The surgeon makes two small incisions in the creases of your groin and inserts a thin tube called a cannula to suction out the excess fat in your FUPA.
Your surgeon also pulls any sagging skin tight for a better appearance.
Once the skin has been secured, the incisions are dressed. You don't need stitches.
After this outpatient procedure, you rest for a short time before being released to recover at home. You're encouraged to let someone else drive you home. Results are immediately visible, eliminating the need for repeat treatments to maintain your slimmer silhouette.
Incredible service! The team went above and beyond to help us.
What Can I Expect after Surgery for FUPA?
FUPA removal surgery requires minimal downtime. You can expect some swelling, bruising and discomfort. Your doctor prescribes pain relief medication to ease any temporary discomfort. You're encouraged to rest for several days, but walking every day promotes your circulation. Avoid strenuous activities and wear a compression garment for two weeks to support your healing.
You should be able to resume most normal activities, including sex, within two weeks. Final results from the surgery are evident after about six weeks, as the swelling abates. To protect your results and enjoy your newly toned and sculpted abdomen:
Adopt healthy lifestyle habits
Keep your weight stable
Maintain a healthy diet
Get regular exercise

56 West 45th Street, 4th floor
New York, NY 10036 3190 Riverdale Ave. Level C #4A
Bronx, NY 10463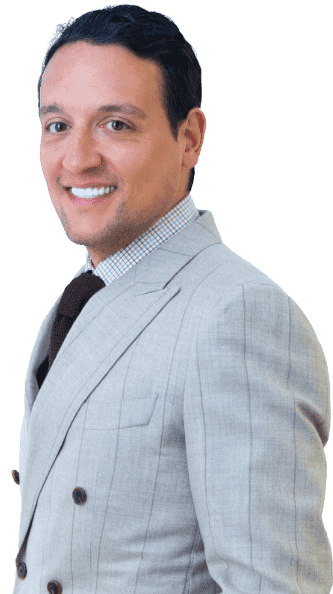 How Much Does FUPA Reduction Surgery Cost?
In general, the price of FUPA surgery starts at around $3,900. But the cost varies in NYC, depending on several factors that include:
The experience of your cosmetic surgeon
How long the procedure takes
The amount of fat and skin that needs to be removed
Whether you have it done in combination with other procedures
Dr. Shokrian is an expert in the field of cosmetic surgery. He works with you to give you the results you desire. If you're looking for a way to get rid of stubborn fat in your upper pelvic area, contact Dr. Shokrian at Millennial Plastic Surgery today. Start your journey toward feeling more confident in your skin … and in your clothes.