Their dedication to providing exceptional service is evident in their work.
What Is a Monsplasty?
A monsplasty is a surgical procedure to remove fatty tissue and hanging skin from your mons pubis. The mons pubis is the triangular section extending from the top of the pubic hairline down to your genitals. The rounded mass of fatty tissue straddles the pubic bones and forms part of your external genitalia. For women, it includes your:
Labia majora
Labia minora
Vaginal opening
Hymen
Clitoris
Every woman dreams of a perfectly shaped body. Many go to great lengths to achieve it. After months of pulling, pushing, bicycling and sweating, you may achieve the svelte figure you've always wanted. But if you have a bulging mons pubis, you may feel it ruins your overall look.
If you can't wear the swimsuit you love or you've got to cover a bulge in your pubic mound, a monsplasty or pubic lift may be right for you. Dr. David Shokrian, the head cosmetic surgeon at NYC's Millennial Plastic Surgery, has treated men and women through advanced body enhancement procedures, including pubic lifts. This plastic surgeon and his team have the experience and knowledge to shape your body to meet your goals.
Clients' Testimonials
I had an amazing experience here, my body and breast look absolutely flawless. LIKE PERFECTION!!!! I personally dealt with Sofia the entire time and she is and absolute DREAM! Sooo nice and over accommodating absolutely professional like she's really my new best friend. They made a very welcoming environment. I would definitely recommend anyone looking for cosmetic work, check them out for sure
Clients' Testimonials
This place was very good. The kindness and helpfulness of the staff was awesome. I loved Jess and my massages from Maribel..she was so good I wanted an 8 ounce bottle of milk and my bed after. Overall Dr. Shokrian was very honest in what he could do and what he couldn't which made my choice even easier.
Clients' Testimonials
Sophia helped me tremendously if it wasn't for her , I probably would have never gone through with my surgery! She made me feel so comfortable and like she genuinely cared for me ! I was so unsure of getting surgery. So many questions things that can go wrong. Went to Millennial. The office was gorgeous. I met Janet, Margaret, and Nikki. Phenomenal staff. They made me feel comfortable and answered all of my questions. Then there is Dr. David. He did my consultation. He didn't rush me. He answered all of my questions and put me at ease. I am still in my healing stages so awaiting my results. I am so happy I decided to go with Dr. David. I also am grateful that after the surgery the staff was still very helpful. I heard of horror stories that after surgery you can't reach anyone. Not at Millennial. They truly have your back
What Causes an Enlarged Mons Pubis?
Anyone looking at your midsection may notice your enlarged mons pubis, which causes you to feel self-conscious or embarrassed about it. In time, it affects your quality of life, as you may stop going out in public or choose conservative clothes to cover the area. Causes of an enlarged or saggy mons pubis include:
Weight gain
Sudden lost weight
A hormonal influence, such as estrogen
Loss of skin elasticity with age
A previous C-section
Genetics
Whatever the reason behind your bulging pubic mound, you can get the problem corrected. Visit the best cosmetic surgeon in NYC at Millennial Plastic Surgery for confidential, professional service. It's not a condition you have to live with.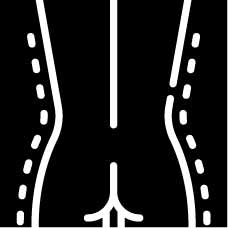 We can't wait to meet you! We offer comprehensive consultations with Dr. Shokrian, and his team both virtually and in person.
212-421-7123
What Are the Benefits of a Pubic Lift?
A monsplasty may be a life-changing cosmetic surgery for you. It not only allows you more freedom in your dressing choices, but also impacts other areas of your life. Benefits of a pubic lift include:
A psychological lift as you feel more confident in your own skin
A firmer, smoother, shapelier and flatter mons pubis
An improved sex life with less pain
A boost in your self-esteem boost and an improved body image
Improved comfort when peeing
A more contoured body shape
Improved hygiene around your groin area, as you can access all your parts
A safe minimally invasive procedure with a low risk of complications or side effects
After a monsplasty, you feel better about yourself. Even though most people don't get to see your pubic area, they'll notice the change in your self-confidence. And your sex life may improve as well.

Do I Need a Pubic Lift?
If you feel that you can't enjoy sitting by the pool or wearing active wear when you work out or go shopping, it's time to take advantage of advanced cosmetic procedures, such as fat upper pubic area (FUPA) surgery. Factors that make you a good candidate for a monsplasty include:
Excess tissue or skin hanging from your upper pubic area
Difficulties washing your genitals because of the loose skin
Problems like rashes or infections caused by an inability to clean your mons pubis
Difficulties when urinating
Embarrassment when wearing a bathing suit or tight pants
Poor sex experience, caused by your large mons pubis
Poor body image, leading to low self-esteem
Having realistic expectations
A mons pubis reduction procedure may be ideal if you're in good overall health. Medical conditions — such as heart disease, diabetes or lung disease — may disqualify you as a candidate. If you smoke, your doctor advises you to quit for at least four weeks to reduce complications and promote faster healing.
What's the Procedure for Monsplasty Surgery?
Your surgeon may suggest a monsplasty as a standalone procedure or use it to complement a mommy makeover surgery or abdominal lift. An outpatient surgery, its main steps include:
Sedation. To prevent pain, you're sedated with an intravenous medication. You may also need a local anesthetic in your mons pubis to reduce discomfort.
Incision. Your cosmetic surgeon marks the incision area on your lower abdomen along the bikini line.
Fat removal. Using FUPA lipoplasty, your liposuction plastic surgeon removes the excess fat from your entire upper pelvic region. Loose skin tissues are removed with specialized scalpels.
Muscle tightening. For the best results, the doctor pulls any loose muscles and tissues together, using sutures to keep them tight. The result is a flat, well-sculpted mons pubis.
Closing. Your doctor inserts a drain pipe to remove any excess fluid and closes the incision. A dressing over the incision prevents infection and helps your recovery process.
Dr. Shokrian is renowned for his friendly attitude and listening skills. His patient-centered approach to treatments have made this a trusted practice for a wide range of plastic surgery procedures.
What Can I Expect after a Pubis Lift?
After surgery, the medical team takes care of you as the sedative wears off. The procedure normally doesn't require a hospital stay, but you need someone to drive you home. Once you're home, aftercare expectations include:
Some mild bruising and swelling after surgery, which subsides in two to three weeks
A compression bandage to wear over the treatment area for several weeks
Prescribed pain medication to ease the temporary pain and discomfort
Slowly ramping up activities, starting with paces around the house a few days after the surgery
No heavy lifting or strenuous work for several weeks
A return to work and regular exercise after four to six weeks
Some results immediately after surgery, but the whole impact takes about six weeks
Your cosmetic surgeon at Millennial Plastic Surgery uses best practices to remove your excess fat or skin, giving you a desired pelvic area contour once you're fully healed. The dedicated team offers aftercare to protect your results and prevent complications. Call the office if you notice any problematic issues, especially an infection.

56 West 45th Street, 4th floor
New York, NY 10036 3190 Riverdale Ave. Level C #4A
Bronx, NY 10463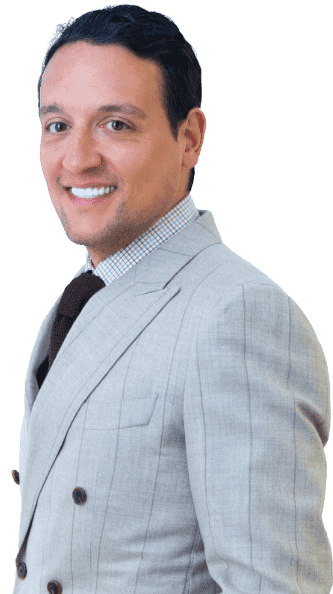 Service that exceeds expectations every time.
How Much Is a Monsplasty?
The cost of FUPA surgery varies. The cosmetic procedure starts at about $3,000, but the final cost depends on several factors that include:
The number of separate procedures included in your pubic lift, such as liposuction
The amount of skin and fat removed
The length of your procedure and the placement of your incisions
The training and experience of your surgeon
Your geographic region
Extra costs, such as anesthesia, hospital charges or other professionals required for the surgery
Aftercare costs, including dressings and medications
Your insurance may not cover the cost for a monsplasty, but this NYC practice offers flexible payment terms and third-party financing to suit your budget. With a tailored payment plan, you gain access to the highest quality cosmetic surgery in NYC. Contact Dr. Shokrian and his team at Millennial Plastic Surgery today to find out if you're a good candidate for this cosmetic procedure.
A well-contoured mons pubis is the icing on the cake when shaping your midsection. Don't let excess skin and fat deprive you of the overall look you want. Your cosmetic surgeon has the expertise and the medical technology to safely and effectively sculpt your pubic mound for the look you desire.