A Brazilian Butt Lift is a popular procedure among women. Yet, it's also a growing trend among men! Many men want well-defined, stronger-looking butts but do not see the results they want through a rigorous diet and exercise regime Some men have flat buttocks that they want to shape, and others want to reshape what they already have.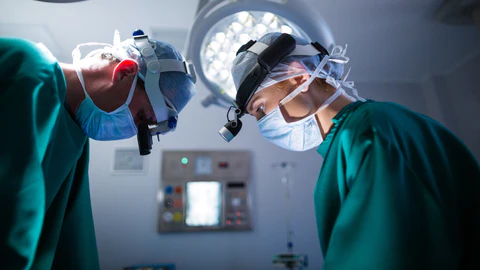 No matter the reason, if you are one of these men, then a male BBL may be your answer to achieving the exact results you want.
What Is A Male Brazilian Butt Lift?
A Brazilian buttock lift is somewhat of a misnomer. BBL does not lift the butt but gives the impression of a lift by creating more prominent and defined contours.
Male BBL surgery is a procedure that involves the removal of excess fat from areas of the body where it is unwanted. Using liposuction, a surgeon will typically remove fat from the abdomen, lower back, or hips.
The harvested fat is then purified and injected into the buttocks to achieve the desired results.
A BBL not only contours and shapes the butt but can proportionally slim your waist. It's like having two procedures in one. You'll end up with a well-proportioned consistent look and a boost in self-confidence.
About The Procedure
Male Brazilian Butt Lift surgery is done under general anesthetic and takes about 3-4 hours.
It is a simple three-part process.
The surgeon will take fat from the areas carrying unwanted fat – usually the lower back, hips, and upper or lower abdomen. In some cases, they will also take fat from the arms. Harvesting fat from these areas helps define and reshape the torso.
During liposuction, the fat separates into fluid and blood. A closed system ensures that the fat is not contaminated and stays sterile.
The fat is then injected into the butt area between the skin and muscle to create the shape and contour that the client desires.
What Are The Benefits Of A Mens BBL?
There are several options for butt augmentation. Most plastic surgeons tailor a male BBL procedure for individual patients. Fat transfer male BBL surgery is a popular choice for the following reasons:
There is no risk of an allergic reaction or rejection of the fat graft as the procedure uses your own fat.
As long as you maintain a stable weight, BBL augmentation is permanent.
You get the added benefit of removing unwanted fat from other areas of your body, leaving you with slimmer contours.
Scarring is minimal and unnoticeable.
How Does Male BBL Differ From Female BBL?
Although BBL surgery is similar for women and men, there are some key differences.
Male and female buttocks are aesthetically and anatomically different.
The overall goal with female BBL surgery is to round out the butt.
With Brazilian Buttock Lifts in women, surgeons inject fat into the upper two-thirds of the buttocks. By doing this, you'll find the familiar 'S'-shape that creates softer curves and rounded buttocks for natural body contouring.
Men do not have curvy physiques like women. So, plastic surgeons won't inject fat into the sides of the hips during a male BBL.
The male buttock is naturally flat and has the same level of volume distributed throughout. In male BBL surgery, the entire butt except the lateral dimple is injected with fat, creating a 'C'-shape.
Most male BBL patients desire more defined and square buttocks to maintain muscular and masculine shapes.
Are You A Good Candidate For Male BBL Surgery?
Suppose you want to enhance the appearance of your butt without the need for implants. In that case, you could be a good candidate for Brazilian Butt Lift surgery.
Good candidates for male BBL surgery meet the following criteria:
Healthy with no existing medical condition that could complicate the surgical procedure.
In the age range of 25 to 55 years.
Non-smokers or willing to quit several months before the surgery.
Have enough available fat to harvest.
At a stable weight close to their ideal weight.
Have tried unsuccessfully to add volume and contour to your butt through diet and exercise
Have enough excess fat on other parts of your body that your doctor can harvest for the fat transfer.
Their buttocks are flat with little or no projection
Making The Decision
Before going ahead with BBL surgery, consider what you are trying to achieve and what you are willing to undergo. Here are some points to consider.
Motivation to Have Surgery
The right cosmetic surgery, such as male BBL can boost your confidence and make you feel great about your appearnace.
However, the decision to have any cosmetic surgery should be to please yourself only and not because of what someone else thinks.
Aesthetic Goals
You must have clarity about the specific physical changes you want to achieve to explain your expectation to your surgeon clearly. Your doctor can guide you, but the decision is ultimately yours.
Realistic Expectations
Don't expect the impossible. Be honest and realistic about what a male BBL can do for you before moving forward with BBL surgery.
Time Commitment
Sitting is a significant factor to consider if you consider male BBL surgery. How much time you spend sitting probably seldom enters your mind, but you will not be allowed to sit for at least two weeks following the procedure.
You will be able to stand or lie down, however, any pressure on your newly transferred fat could ruin the results. So, you need to be sure that you are ready to take the time commitment for recovery in order to get the best results.
In Conclusion
Although male BBL surgery is a straightforward procedure with a high success rate, you do not want to make uninformed decisions or take shortcuts. Using a skilled plastic surgeon to perform your BBL will reduce risk and create the aesthetically pleasing results you desire.
If you are considering a Brazilian Butt lift, be sure to get in touch with Dr.Shokrian at Millennial Plastic Surgery to decide how best to reach your aesthetic goals.
Related articles: