I couldn't be happier with the level of service provided.
What Is Facial Feminization Surgery?
Facial feminization surgery, commonly referred to as FFS, is a set of surgeries done to add a more feminine look to a masculine face. While many men and women use non-surgical procedures to change their facial features, most FFS techniques are performed for transgender women. The main areas involved during the facial feminisation surgery process include your:
Each of these is a sophisticated and intricate surgery. If you've ever seen the results of a substandard face lift or other plastic surgery procedure, you know why you want to rely only on the best, which you find at Millennial Plastic Surgery in New York City. Dr. David Shokrian expertly guides you through your transition. His expertise and compassion stems from a desire to do his best work for you.
Clients' Testimonials
I have absolutely nothing but amazing things to say about my experience at Millenial! I was turned down by a few surgeons for their lack of knowledge with trans bodies before I was able to get consultation with Millenial. Their experience in feminizing the body with lipo 360 and bbl sold me and it was worth the wait! So so happy I decided to go with Millenial the staff was incredible
Clients' Testimonials
This place was very good. The kindness and helpfulness of the staff was awesome. I loved Jess and my massages from Maribel..she was so good I wanted an 8 ounce bottle of milk and my bed after. Overall Dr. Shokrian was very honest in what he could do and what he couldn't which made my choice even easier.
Clients' Testimonials
Sophia helped me tremendously if it wasn't for her , I probably would have never gone through with my surgery! She made me feel so comfortable and like she genuinely cared for me ! I love my results so far and dr Shokrian is AMAZING with his work. I can finally say I'm happy and confident with myself. Thanks to everyone there but especially SOPHIA .
Who's a Good Candidate for Facial Feminization Surgery?
A good FFS surgery candidate has excellent overall health. A positive and reasonable view of the results helps too. Your top plastic surgeon in NYC insists on certain prerequisites for surgery, such as:
Stopping taking hormones
Quitting tobacco and all nicotine products
Stopping all blood thinners
Getting medical clearance from your primary care physician
You must be completely honest with your physician, so he can give you safe, outstanding care. Try to have a list of questions to ask during your consultation prepared ahead of time. Cover all areas of doubt, from the surgeon's experience in this procedure to the recovery time for each step.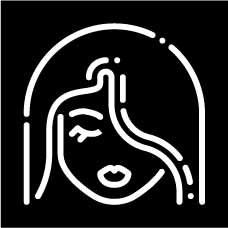 We can't wait to meet you! We offer comprehensive consultations with Dr. Shokrian, and his team both virtually and in person.
212-421-7123
What Results Can I Expect from Facial Feminization Surgery?
The precise results you receive from FFS depend on the exact procedures you want. The results most trans women look for from common gender affirmation surgeries include:
More luscious, full lips
A refined and reshaped nose for a softer look
A shaved Adam's apple and a contoured neck from a mini neck lift
A lower hairline, which creates the illusion of a smaller forehead, perhaps in conjunction with a brow lift, sometimes done with just one incision
Enriched, fuller cheeks with facial fat transfer
A gentler profile achieved through a chin reduction
It's common to have multiple surgeries done independently or at the same time. What you want to look like is up to you and your plastic surgeon. Dr. Shokrian is upfront and honest with you about what you can achieve given your specific facial structure.
What Are the Risks and Complications associated with FFS?
There are few minor dangers that may arise when you have facial feminisation surgery. Most of these threats are easily treated and substantially mitigated when you rely on Dr. Shokrian's years of experience, his skills and extraordinary talents. As with most surgeries, you face a risk of:
Infection
Bleeding
Poor healing of incisions
Dissatisfaction with the results
You inevitably experience some swelling, which you can alleviate with cold packs applied daily for the first several days. Your Manhattan plastic surgeon makes you feel comfortable during the entire face feminization surgery process. He even prepares you for the results of your surgeries, which may take a few weeks to a couple months to completely appear.
What's Recovery Like from Facial Feminization Surgery?
With the incisions made during surgery, you can expect some pain, swelling and possible bruising. Other parts of your recovery depend on the procedures you have and how well you follow the post-op instructions. Specific procedures and their general recovery can include:
Tracheal shave usually leaves you with a sore throat temporarily.
Rhinoplasty causes swelling that may last for up to a year before you see the final result.
Lip augmentation leaves your lips swollen and bruised, but the worst is over within 24 to 48 hours.
Your recovery also depends on your overall health and genetics. It also matters how well and how fast you heal, as well as how well you perform self-care. You can expect to go home the same day from most procedures. Plan on a week or two of complete rest — how you care for yourself during your recovery is just as important as the surgery itself.
Are There Non-Surgical Options?
Trans women have an array of non-surgical options, in addition to hormones. Due to time or financial constraints, you can start with non-surgical procedures, such as:
The non-surgical selections can be done in the Manhattan medical-grade spa at Millennial Plastic Surgery. The results can be astonishing, but they're not usually permanent. The change lasts between three and six months, depending on the procedure.
Great communication and excellent customer support.
How Much Does Femininization Surgery Cost?
The cost of face feminization surgery depends on what you want done. Each surgery is unique — this is your journey. Aside from the specific surgery, you can save expenses when you combine procedures for otherwise repeated fees, such as:
Anesthesiologist fees
Facility or hospital costs
Medicines or medical supplies
Some feminization surgery may be covered by your insurance; some companies may consider it elective surgery. It's becoming more common for insurance companies to consider gender affirmation surgery medically necessary for transgender people, but laws vary by state. You can use an HSA to save money for any deductibles or extra expenses. Also, ask your plastic surgeon about financing options.
What Are the Long-Term Effects of FFS?
The basic long-term effect from facial feminization surgery is that you have a lasting feminine appearance. The difference between non-surgical and surgical procedures is that the surgery often lasts a lifetime. Some crucial long-term changes include:
Decreased gender dysphoria
Fewer instances of depression
Fewer suicidal ideations
This isn't only a physical surgery, but a life-changing event. As a trans woman, you can now feel that your physical characteristics match your gender identity. After successful FFS, you may want to consider other gender reassignment procedures from Dr. Shokrian, such as:
FFS is the most common type of gender affirming surgery, so there are a wide variety of plastic surgeons to choose from. But if you want the most compassionate practice, contact Dr. David Shokrian and his staff at Millennial Plastic Surgery. Dr. Shokrian and his team are knowledgeable, skillful and devoted. They see your journey through from beginning to end.

56 West 45th Street, Floor 4, New York, 10036 3190 Riverdale Ave. Level C, 4A, Bronx NY