Truly exceeded my expectations with their exceptional service.
What Is MTF Bottom Surgery?
MTF bottom surgery refers to the procedure that allows you as a transgender male-to-female to transition so that you can live as the woman you know yourself to be. Male to female bottom surgery involves removing your penis and making a vaginal opening. The penis to vagina surgery may involve removal of your testicles, which is called an orchiectomy. Other procedures that may be performed as part of your transition before or after bottom surgery include:
In most instances, the top surgeries are taken care of before the bottom. This is largely due to an easier recovery and lesser financial burden. At the same time, transgender women may or may not have any surgery, but they still live their lives as women.
Trans woman bottom surgery is a colossal life-changing event. You need a plastic surgeon who understands the LBGTQ+ community and is willing to meet your needs. Dr. David Shokrian and the staff at Millennial Plastic Surgery in Midtown Manhattan have the knowledge and compassion to make you feel understood and appreciated.
Clients' Testimonials
I have absolutely nothing but amazing things to say about my experience at Millenial! I was turned down by a few surgeons for their lack of knowledge with trans bodies before I was able to get consultation with Millenial. Their experience in feminizing the body with lipo 360 and bbl sold me and it was worth the wait! So so happy I decided to go with Millenial the staff was incredible
Clients' Testimonials
This place was very good. The kindness and helpfulness of the staff was awesome. I loved Jess and my massages from Maribel..she was so good I wanted an 8 ounce bottle of milk and my bed after. Overall Dr. Shokrian was very honest in what he could do and what he couldn't which made my choice even easier.
Clients' Testimonials
Sophia helped me tremendously if it wasn't for her , I probably would have never gone through with my surgery! She made me feel so comfortable and like she genuinely cared for me ! I love my results so far and dr Shokrian is AMAZING with his work. I can finally say I'm happy and confident with myself. Thanks to everyone there but especially SOPHIA .
Who's a Good Candidate for Male to Female Bottom Surgery?
If you're planning on getting this done, you should be in good physical shape to start with. Your doctor may have you take steps to prepare that might include:
Exercising regularly
Quitting smoking
Losing weight
Getting any conditions that you aren't managing well under control, like diabetes or high blood pressure
Living as a woman for at least a year
Undergoing a less invasive procedure first
Going into therapy for a short time to firm up your expectations
Have an open and honest discussion with your doctor about how you feel, what expectations you have about the procedure and what lifestyle changes you're willing to make. You and your doctor discuss exactly what's being done and what outcome you can expect because this is perhaps the biggest transformation of your life.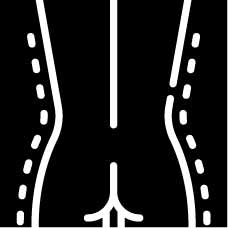 We can't wait to meet you! We offer comprehensive consultations with Dr. Shokrian, and his team both virtually and in person.
212-421-7123
Are There Any Prerequisites for Getting MTF Bottom Surgery?
As with most gender-affirming surgeries, you need to be under the care of a licensed therapist. Your physician and sometimes insurance companies need written confirmation of your gender dysphoria and good mental stability. You may also need:
Lab tests and possibly x-rays
New medications or have old ones adjusted
Genital hair removal, which may start up to nine months before the surgery
This can be a lengthy and complex procedure. Combine this with the aftercare, and it becomes at least a two- year metamorphosis. This is why you need a strong mind, body and soul, as well as a group of family and friends that you can rely on to support your decisions.
What's the Procedure for Male-to-Female Bottom Surgery?
There are two basic types of MTF bottom surgeries. A vulvoplasty removes your testicles, scrotum and penis. It also gives you a clitoris and labia and reforms the urethra. A vaginoplasty does the same plus gives you a vaginal canal. A vulvoplasty is an option for those who:
Don't want to have penetrative sex
Have high risk factors, such as heart or age constraints
Don't want to keep up with the lifelong dilation procedures
Don't have the insurance or funds for a vaginoplasty
Don't want to deal with pubic hair removal
For many older transgender people, surgery was not an option for a good part of their lives. They had to pad their breasts to look like a woman or wrap them against their chest for a more masculine appearance. Genital surgery wasn't even discussed. While the world has taken on a new appreciation for the LGBTQ+ community, older transgender women have a chance now to take these final steps to transition completely.
How Much Does MTF Bottom Surgery Cost?
The cost of MTF bottom surgery starts at $5,000, but it can be much more expensive. The cost depends on what procedures you plan to have done and the doctor you decide on. Other costs involved in transgender surgery, male-to-female, include:
Facility fees
Anesthesiologist's fee
Pubic hair removal, in some cases
Aftercare medical supplies and medicine
There may also be financial ramifications of taking time off from work or school — ask your employer about FMLA and short-term disability. Your insurance may cover part of these costs, but if they consider it elective surgery, it's not covered. Other options include a personal loan or using an HSA account. Financing options may be available at Millennial Plastic Surgery.
I couldn't be happier with the level of service provided.
What Are the Risks and Complications of MTF Bottom Surgery?
The risks and complications of this surgery are the same as most surgeries. There are a few exceptions, but they're mitigated by relying on the best plastic surgeon in NYC. The biggest threat is that you're dissatisfied with the results, which is why you must talk it over with your therapist and doctor before you undergo penis to vagina surgery.
Some people report mild urinary incontinence that disappears with time. The best thing you can do to minimize these difficulties is to prepare and strictly follow your plastic surgeon's post-op instructions that may include:
Spending two to three days in the hospital
Buying a donut cushion as it will be painful to sit for a time
Taking antibiotics and other medications as prescribed
Using ice packs to reduce pain and swelling
Sticking to a strict schedule for dilation treatment
Recovery time depends on exactly what procedures you have performed. Total recovery lasts at least a year. The better shape you're in, the easier your recovery will be. A vaginoplasty is a tremendous surgery, so you should be completely ready physically and emotionally to take on such a monumental task. You will have to plan well and enlist the help of your family and close friends to aid you in your recovery.
Read more: Post-Op Transgender Genitals, What You Can Expect Post-Op Bottom Surgery?

56 West 45th Street, 4th floor
New York, NY 10036 3190 Riverdale Ave. Level C #4A
Bronx, NY 10463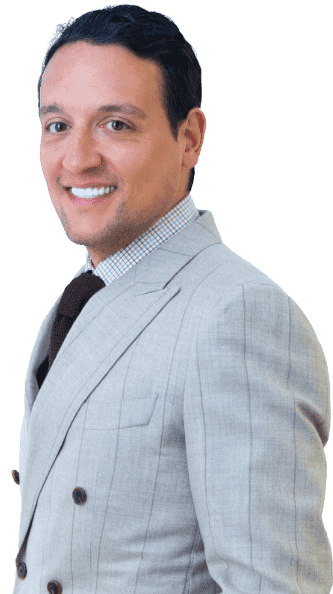 What Are the Results of MTF Bottom Surgery?
Vaginoplasty results in a functional vagina. The physical results take time, but after a few weeks, the swelling goes down and the scars diminish. The results include:
Strengthened gender validation
Lessened gender dysphoria
While many trans women have top surgery, few have bottom surgery. It's an expensive and difficult procedure, as well as a long and arduous recovery period. You need an exemplary plastic surgeon who has the skills — both in surgery and with his bedside manner — to care for you properly. To receive that compassionate care, contact Dr. David Shokrian at Millennial Plastic Surgery, the physician you want to make your dreams a reality.