Male Liposuction in NYC
Male Liposuction, otherwise known as Liposculpture or Body Contouring, is the most commonly performed plastic surgery procedure for men in NYC. A common misconception about cosmetic surgery is that men do not get liposuction. Yet, Male Liposuction has become a globally sought-after cosmetic procedure because of its dramatic results and straightforward recovery.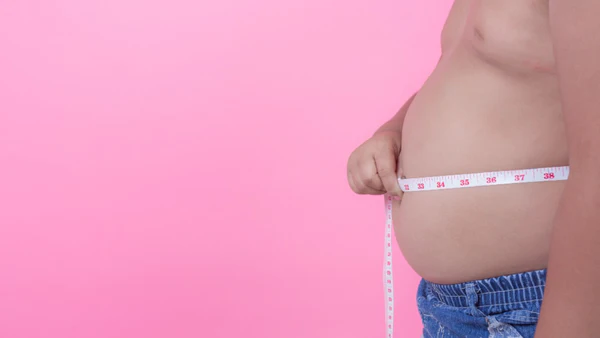 For many men toning up, losing weight, and following a healthy diet does not resolve stubborn pockets of fat. These fat pockets keep them from achieving the perfect chiseled look they desire.
Fortunately, you don't have to live with it! Male Liposuction is an effective way to regain a leaner abdominal area and chest. It leaves patients with a slimmer, sculpted appearance.
Let's take a closer look at what liposuction in men entails.
What Is Liposuction?
Liposuction is a surgical procedure to remove excess fat deposits from specific areas of the body. The purpose is to alter the body's shape by improving contours and proportions.
This procedure removes fat by inserting a small tube and suctioning out the fat in the body.
Liposuction offers effective results with minimal downtime and practically no visible scarring.
Read more: How Is Lipo 360 Different from Traditional Liposuction?
Who Is A Good Candidate For Male Liposuction?
Male Liposuction treatment is suitable for men of all ages who are in good health, close to ideal body weight, and have good skin elasticity.
Like with most plastic surgery, you must understand the procedure and have realistic expectations of the results you can obtain with it.
After liposuction, patients must maintain their body weight through diet and exercise to prevent the removed fat from returning.
Areas Commonly Treated
The areas most commonly treated with liposuction in men are the pockets of fat on the abdomen, flanks, back, neck, and chin.
Liposuction can also treat the upper arms, thighs, buttocks, knees, and hips. Let's look at the areas in more detail.
Abdomen
Due to naturally higher testosterone levels, men store fat in their abdomen. In contrast, women tend to store fat in the lower body.
Male Liposuction is incredibly fantastic for men in good shape that can't get rid of stubborn abdominal fat. They usually see excellent results after liposuction of the abdomen.
Love Handles
Extra fat around the waist is common in men. Love handles can lead to ill-fitting clothing, but liposuction can be the perfect solution and significantly reduces fat in this area.
Back
Broad shoulders and back contours become less defined as back fat accumulates. Firm back muscles are hidden beneath stubborn fat layers, reducing the V-taper of your upper back and the contours of your lower back.
Male liposuction can treat all back areas, removing back fat to sculpt a masculine-looking back.
Chin
The chin area is one of the most common areas for male liposuction.
A defined jawline in men is associated with masculinity. It promotes confidence, but many men develop loose skin or a double chin with age or weight gain.
Liposuction targets fat cells to redefine the jawline.
Male Chest
Weight gain is a common reason men develop fat in the chest region. This fat tends to remain after weight is lost. Male Liposuction can quickly get rid of this fat.
The Liposuction Procedure
Surgeons perform liposuction as an outpatient operation. They typically perform the procedure under a general anesthetic or a local anesthetic with sedation.
For small pockets of isolated fat, local anesthetic may be sufficient. For full-body male liposuction, the plastic surgeon will give a general anesthetic.
The procedure involves making small incisions only a couple of millimeters wide. The surgeon infuses a solution containing local anesthetic into the area.
Once the area is numb, a laser breaks down the fat. Tiny cannulas then suction the fat out.
Laser-assisted liposuction is less traumatic than traditional liposuction. It leads to a shorter downtime, and patients can often resume their normal lifestyle in no time at all.
Recovery Process
Liposuction is a minimally invasive procedure and does not require lengthy downtime. Although you are ambulatory after surgery, there are some restrictions in the couple of weeks that follow.
Due to safety protocols, you will need someone to drive you home after the liposuction procedure.
Pain
Your doctor will prescribe oral pain medication post-procedure, which you may need for several days after your liposuction. The pain medication and surgery combination can make you feel more tired than usual, but this should resolve within a few days of your procedure.
Compression Garments
Your doctor would have discussed the need to wear a compression garment after your liposuction treatment. The compression garment is crucial to optimal healing.
The length of time you'll have to wear compression garments varies from person to person. You may have to wear it for several weeks to help minimize swelling and bruising. These compression garments will also help heal the area as quickly as possible.
There may also be some drainage from the cannula sites over the first 24 to 48 hours after the procedure.
Bruising And Swelling
Keep in mind that there will be some swelling and possibly bruising following your procedure.
Bruising is entirely normal and usually fades in 10-14 days, with the most visible swelling dissipating in a few weeks.
Work And Exercise
Patients can return to work within a few days, depending on the specific liposuction. Still, you should avoid strenuous activity or exercise for approximately two weeks.
Results will be seen right after male liposuction treatment, even if the area stays swollen for several days. As the swelling goes down, the results will become more visible. There will be an ongoing improvement over several weeks before they are complete.
The scars left by the liposuction procedure are minimal and usually disappear within a couple of months.
Conclusion
While male liposuction is a minimally invasive and successful procedure to achieve a slimmer, sculpted appearance, it is essential to partner with a trusted and experienced plastic surgeon.
Suppose you are exploring the option of male liposuction in NYC. In that case, Dr. Shokrian at Millennial Plastic Surgery is the perfect patient-focussed, experienced plastic surgeon for you.
Get in touch today to discuss getting started with Male Liposuction and get the body you deserve.