With the help of implants or natural fat transfer, breast augmentation can improve breast shape, size, and symmetry. Visit Millenial Plastic Surgery if you are not happy with how your breasts look and want to know how you can have beautiful, rounded breasts. Dr. David Shokrian is a leading breast augmentation surgeon and uses revolutionary technology to change the size, shape and symmetry of your breasts and improve them to your liking. He comes up with the best solutions that ensure you achieve ideal results with minimum downtime and pain.
Breast augmentation has become very popular over the past few decades for the incredible results it offers to women with small, sagging, or uneven breasts or breasts that are not proportionate with the rest of their bodies. It brings the best solutions for women who feel self-conscious wearing a swimsuit or low-cut tops or face fitting problems with clothes that fit the hips but are too large at the bust line.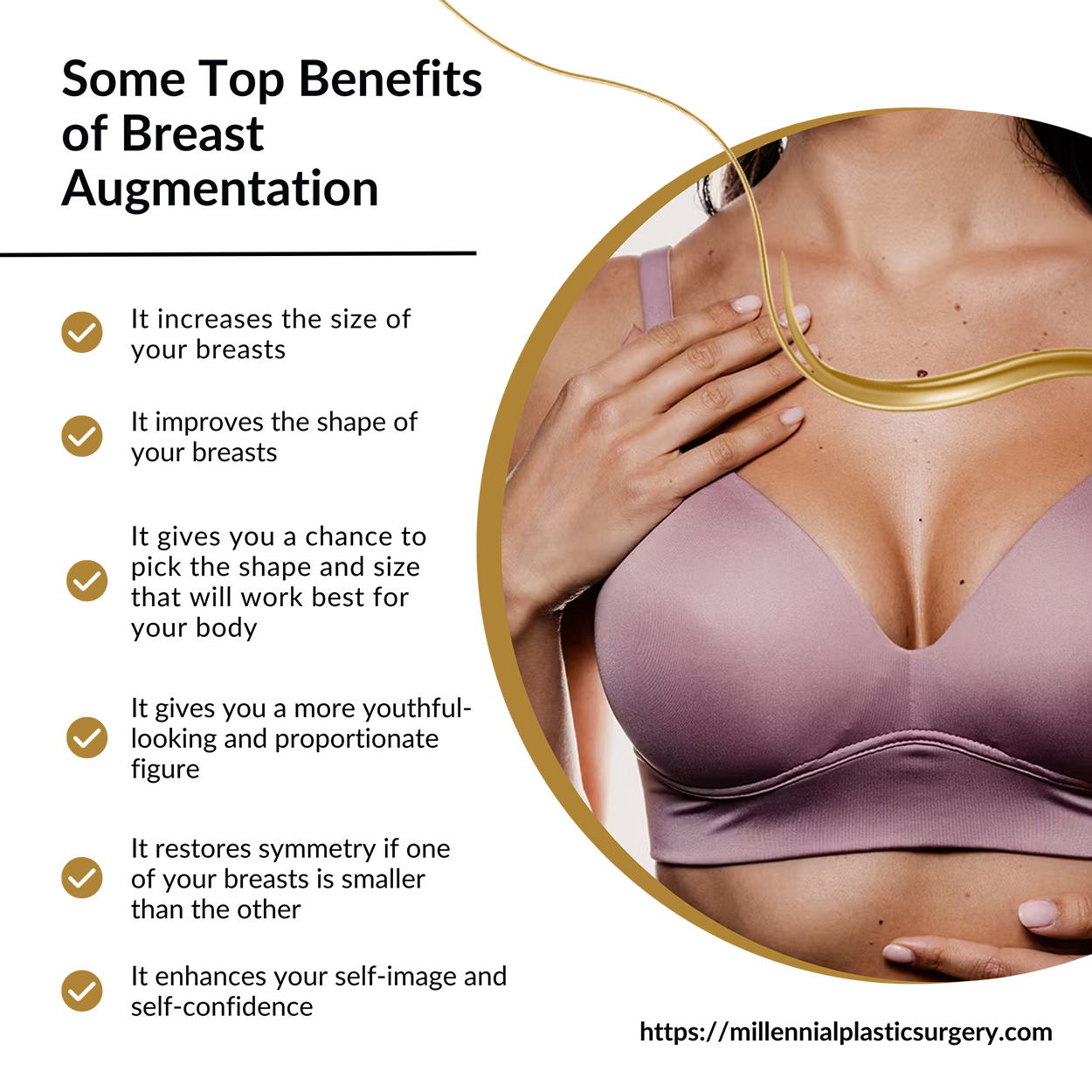 You can look forward to increasing cup size from A to C with a moderate or moderate-plus profile implant of appropriate size. Women who have through breast augmentation surgery report that the outcomes meet or exceed what they expected from the procedure.
Breast Augmentation – What Is It All About?
Breast augmentation is one of the most commonly performed plastic surgery procedures that increase breast size or restore its shape. Also known as augmentation mammoplasty, breast augmentation involves placing silicone or saline implants under the breast tissue or chest muscles to enhance your appearance and boost your self-confidence.
For some women, breast augmentation is a chance to achieve desired looks, while for others, it is a part of rebuilding the breast for various reasons, such as after a mastectomy.
While there is no doubt regarding the effectiveness of breast augmentation surgery, it is essential to find out how this procedure works, what size implants are best, and how to decide on the right implant size. The most important question is how to achieve the right cup transformation with breast augmentation.
Some top benefits of breast augmentation:
It increases the size of your breasts
It improves the shape of your breasts
It gives you a chance to pick the shape and size that will work best for your body
It gives you a more youthful-looking and proportionate figure
It restores symmetry if one of your breasts is smaller than the other
Your clothes fit better, particularly swimwear
It enhances your self-image and self-confidence
Your plastic surgeon helps you decide which options are best to meet your goals and recommends the right size for your body. He will discuss everything with you thoroughly to ensure you get the results that meet your objectives.
Are There Any Side Effects of Breast Augmentation?
Although breast augmentation surgery is very safe, complications such as infections are possible with any surgical procedure.
Side effects associated with breast implants include:
Temporary swelling
Mild bruising
Breast pain
Changes in nipple or breast sensation, either temporary or permanent
Implant leakage or rupture for no obvious reason
Textured breast implants
Risks associated with breast implants:
Pain
Bleeding
Infection
Asymmetry
Implant failure
Scar capsule formation around the implant
Your surgeon will work with you to come up with plans and protocols for rapid recovery to reduce risks and ensure you are back to routine life within a short time. You may get back to work within a week, depending on your condition, but you will be asked to refrain from strenuous activity for at least 3 weeks.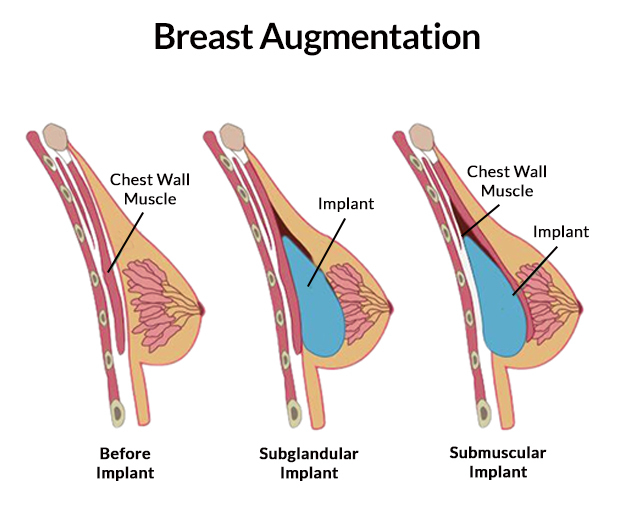 Final Appearance and Duration of Results
It will take about 4 to 6 weeks for implants to descend into the final position. You will have to follow the instructions provided by the surgeon to ensure you get the desired outcomes.
The average lifespan of a breast implant is 10 years. Implants may need to be removed or replaced in a relatively minor procedure.
Can I Get a C-cup Breast Augmentation?
Most probably YES. When considering breast augmentation, you can have whatever size implant you want, but it is essential to know that not every implant size may work for you. Choosing the wrong size implant can lead to negative impacts and complications. It is best to consult an experienced and board-certified plastic surgeon to check if a C-cup breast augmentation is suitable for you.
The surgeon will examine you physically, take some information regarding your lifestyle and discuss your expectations from the procedure to determine the implant size that works for you and helps you achieve the looks you desire.
Achieving a C-cup breast augmentation, even when moving up from A-cup usually only requires a moderate-sized implant. For most women with a natural C cup, getting a C cup breast augmentation is not a problem.
How Do You Size Implants?
Knowing which size implant would suit you best and which size to choose can be challenging. Implants are not measured by bra cup sizes. It is because bra sizes are far from standard, and a C cup in one brand may be a CC or even a B in another brand.
To prevent confusion and ensure accuracy, doctors use cubic centimeters, or cc when talking about breast augmentation.
Achieving a C cup breast augmentation depends on several factors, including:
The current dimensions of your chest
How much natural breast tissue you have
Your expectations and desires
It would take a smaller implant to go from a B cup to a C cup than for breast implants A cup to a C cup, but going from a natural A cup to a C cup is also possible.
Breast Implants a to C Cups – Are They Worth It?
If you are a natural A cup and considering breast augmentation, you may be wondering if it is even worth aiming for a C cup breast augmentation. Women who are incredibly self-conscious about the size and shape of their breasts can feel better with fuller, youthful-looking breasts.
Breast augmentation can help you look and feel better by giving you a chance to buy clothes that suit your overall figure and fit well. You can look forward to feeling more confident with a great looking figure for a long time, eliminating the need for padded bras.
Do not sentence yourself to a lifetime of low self-esteem and uncomfortable clothing. You can add significant volume to your breasts with implants to achieve beautiful, natural-looking breasts that increase your bust size and are perfectly balanced with your frame. Dr. David Shokrian is extraordinarily skilled and uses the best surgical techniques to help you get amazing results. He ensures you choose the perfect breast implant size to look and feel more confident and live a better, happier life.