If you're considering plastic surgery, you want to make sure you go to the best surgeon possible. But how do you know who that is? There are so many surgeons out there, each claiming to be the best. How can you possibly choose? Don't worry – we're here to help. This blog post will discuss how to choose the right plastic surgeon for you. We'll talk about what to look for and how to make sure you're making the best decision for your needs. So read on – your perfect surgeon is waiting.Visit Millennial Plastic Surgery for more info.
Read more: Determining Your Body Shape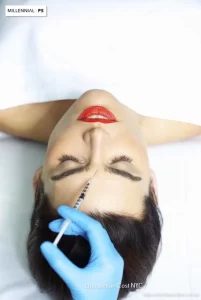 When choosing the best plastic surgeon in NYC, there are a few things you need to keep in mind. First, it's important to do your research and find someone who has experience with the procedures you want to be performed. You should also consider the surgeon's credentials and how they fit your style and preferences. Finally, be sure to ask plenty of questions during your consultation so that you can make an informed decision about which surgeon is right for you. By following these tips, you can ensure that you have a positive experience with cosmetic surgery and get your desired results. Learn more about The Best Plastic Surgeon in New York City.