Having a baby is one of the greatest wonders and joys in life. There is no doubt that motherhood is one of life's most rewarding experiences.
Unfortunately, physical changes such as loss of breast volume, stretch marks, and accumulated fat deposits around the belly and thighs can hurt a new mother's self-esteem.
Due to these physical changes, many women seek out the popular Mommy Makeover in NYC.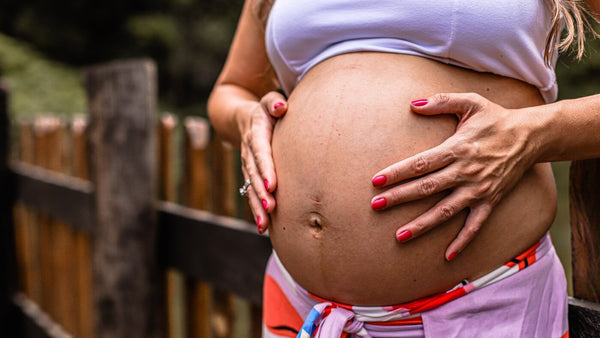 What Is Mommy Makeover Surgery?
Mommy Makeover surgery is a set of surgical procedures targeting the body parts most commonly affected by pregnancy. Although most Mommy Makeovers focus on the breasts and abdomen, your plastic surgeon will tailor your makeover to your specific needs.
Breasts that have lost volume or begun to droop, loose skin or excess fat on the abdomen, and fat deposits on the thighs and buttocks are all common concerns.
Some women require breast augmentation surgery with Liposuction only. In contrast, others are better candidates for a breast lift and tummy tuck.
When tailored to the individual, a combination of these procedures can achieve stunning aesthetic results.
A Mommy Makeover has the advantage of all treatments accomplished safely in one surgical session. It enables busy mothers to recover in one sitting rather than over several.
Who Is A Candidate For Mommy Makeover?
Suitable Mommy Makeover candidates should not be planning future pregnancies. It is also essential to understand that a Mommy Makeover is major surgery.
Women who wish to correct two or more of the following pregnancy-related changes to the body and breasts are ideal candidates for Mommy Makeover surgery:
Shapeless, asymmetrical, or deflated breasts, resulting from pregnancy and breastfeeding.
Sagging breast with nipples hanging below the natural breast crease or downward-pointing nipples.
Oversize areolas.
Loose excess skin and stretch marks on the abdomen.
Localized pockets of fat on the thighs, buttocks, hips, or back.
The ideal candidate for a Mommy Makeover should also:
Be in good physical and psychological health.
Have stable weight close to your perfect weight
Feel unhappy with the appearance of your breasts and abdomen – despite a healthy diet and exercise.
Be free of any uncontrolled medical conditions that could raise the risk of surgery or complicate their Mommy Makeover recovery.
Must be a non-smoker or stop smoking at least three months before surgery
Must have realistic expectations for the surgery.
What Does A Mommy Makeover Consist Of?
A Mommy Makeover is a tailored set of procedures offered to mothers of all ages.
The combination of procedures included in a Mommy Makeover surgery depend on the patients' individual goals. Here are the most common procedures to expect when going for a Mommy Makeover.
Read more: How Long Do I Have To Wait To Get My Second Surgery And Why?
Breast Augmentation
Breast Augmentation restores fullness, volume, and shape to deflated or flat breasts using saline or silicone implants. Breast Augmentation can also address breast asymmetry.
Breast implants are typically chosen based on your specific dimensions and body type.
However, you have the choice of being conservative with size, or you may decide on a more generous cup size than you had pre-pregnancy.
Breast Lift
The Breast Lift procedure removes excess breast skin, reshapes the breast, and reposition stretched nipples and areolas to a more youthful position on the chest wall.
A Breast Lift can be combined with Breast Augmentation to improve the breasts' shape, position, and size simultaneously.
Breast Reduction
A Breast Reduction will create smaller breasts, in proportion to your body, by removing excess breast fat, glandular tissue, and skin from your breasts. The surgeon will also reduce the areola during this procedure.
Liposuction
Liposuction removes fat that has not responded to diet and exercise.
Although Liposuction removes excess fat, it does not address excess skin. Liposuction is commonly combined with a Tummy Tuck to create a more sculpted physique.
Tummy Tuck
Several factors, including twins, multiple pregnancies, substantial weight gain, and hereditary factors, play a role in abdominal skin and muscle changes. These changes can vary dramatically from woman to woman.
Superficially, the skin may be slightly loose or even hanging. The amount of fat beneath the skin can vary significantly from patient to patient, as can the condition of the abdominal muscles.
A Tummy Tuck firms the abdomen by removing excess fat and skin from the area.
Abdominal muscles weakened or separated after childbirth can be repaired, resulting in a flatter, firmer abdomen and a more contoured waistline. In some cases, the procedure can also improve the appearance of stretch marks below the navel.
A surgeon will also remove unsightly cesarean scars with a Tummy Tuck procedure. However, if a Tummy Tuck is unnecessary, a scar revision procedure can be performed during the Mommy Makeover surgery.
Lower Body Lift
This procedure sculpts the lower body by removing sagging skin around the lower torso that contributes to a shapeless figure. The results are a slimmer, more appealing pre-baby body.
Face
Many women notice changes in facial skin during and after pregnancy. These changes include dark spots of the face, minor red marks, unwanted hair, and increasing fine lines and wrinkles.
There are a variety of treatments available for these superficial changes ranging from minimally invasive non-surgical treatments to plastic surgery procedures.
The Mommy Makeover Procedure Explained (Step-By-Step)
The Consultation
Before you decide to go ahead with a Mommy Makeover in NYC, you will have a comprehensive consultation with your plastic surgeon.
At Millennial Plastic Surgery, Dr. Shokrian will take the time to listen to you to understand your concerns and your expectations. During your consultation, he will help you choose the right timing and the ideal combination of procedures to achieve your goals.
The comprehensive consultation will include a review of your medical history and a physical examination. The doctor will evaluate the areas on your body that you want to address and discuss your options to make an informed decision about your Mommy Makeover.
The Procedure
Each Mommy Makeover treatment plan is unique and tailored to the individual patient's needs. Multiple operations might be combined into a single surgery or performed in stages.
Surgeons perform the procedure for a Mommy Makeover while you are under general anesthesia.
The combination of body contouring procedures you choose will determine the pre-operative preparations and other aspects of Mommy Makeover surgery.
You will be wearing surgical binders or garments when you wake up after your Mommy Makeover. Drains and dressings may be placed around your abdomen and over your incisions.
Nurses will observe you in a quiet recovery area until you are pain-free and able to tolerate food.
The Recovery
You must have a responsible adult available to drive you home and stay with you for the first night after your surgery to be discharged.
Pain
Many patients report minimal postoperative nausea and very little pain. Still, pain tolerance varies widely depending on the individual and the procedures performed.
Swelling
Soreness, swelling, tenderness, and bruising are common following breast surgery. You can reduce it by applying ice packs to your breasts.
Most patients report only mild discomfort following their Tummy Tuck surgery. Pain usually diminishes after 48 hours.
Patients who had Liposuction often report that pain was significantly less than anticipated.
Compression Garments
Wearing compression garments will assist in reducing swelling more rapidly. Your doctor will normally provide you with these.
Work And Exercise
Patients who undergo Mommy Makeover surgery are discouraged from bending, lifting, and straining. For that reason, patients should recruit someone to assist with childcare and household chores as they recuperate.
Recovery Period
Typically recovery takes between seven to ten days. Still, others may need a more extensive recuperation period of two to three weeks or more.
You will have scars on your breasts and lower abdomen following your Mommy Makeover.
As far as possible, you'll find most scars are within the bikini line and the body's natural folds. Although scars will fade over time, they may never totally disappear.
Conclusion
When we look our best, we feel more confident. That's what a Mommy Makeover is all about!
If you consider a Mommy Makeover, book a consultation at Millennial Plastic Surgery. Dr. Shokrian will go over the different procedure options available to you. You deserve to look good!
Mommy Makeover FAQ
How Much Do You Charge For A Mommy Makeover?
Because Mommy Makeover surgery is individualized and each treatment customized, pricing varies. During your consultation, your surgeon will conduct a detailed assessment, and you will receive an itemized quote for your surgery.
How Soon Can I Receive A Mommy Makeover After Giving Birth?
You should wait at least six months after giving birth before having a Mommy Makeover procedure.
Your body undergoes immense strain during pregnancy and childbirth, and having the procedure too soon can delay your recovery process.
Read more: What are puffy nipples?
However, this does not prevent you from planning your surgery as soon as you feel ready to start gathering information.
When Can I Work Out After A Mommy Makeover Procedure?
Walking and light impact exercise should be possible from four weeks onwards. However, your timeline for returning to the gym will depend on the extent of the procedure you have.