Prompt, reliable, and always delivers high-quality results.
state-of-the-art facility
What Is a Phalloplasty?
When you believe you're living in the wrong body, you may seek a phalloplasty, which is the process of changing female genitalia into a male penis. For women who've suffered with gender identity issues for a long time, this is a life-changing wonder operation that can complete your transformation. Female-to-male bottom surgery is an extensive undertaking that normally involves taking a skin graft from your body and fashioning it into a phallus.
Phalloplasty may take one or more procedures. The skin graft is usually taken from your forearm, thigh or back. Each location has pros and cons for sensitivity and healing. Female-to-male bottom surgery is far less common than top surgery. Some of the reasons for this include:
The financial burden it places on you and your family
Lack of resources to help you recover successfully
Uncertainty of the outcome
With the LGBTQ+ community growing rapidly, there are more resources available for you during this important time in your life. Now you can find doctors who are familiar with the lifestyle and are competent to help you with your transition. In Midtown Manhattan, Dr. David Shokrian at Millennial Plastic Surgery is one who can help you become the man you were always meant to be.
Clients' Testimonials
I had an amazing experience here, my body and breast look absolutely flawless. LIKE PERFECTION!!!! I personally dealt with Sofia the entire time and she is and absolute DREAM! Sooo nice and over accommodating absolutely professional like she's really my new best friend. They made a very welcoming environment. I would definitely recommend anyone looking for cosmetic work, check them out for sure
Clients' Testimonials
I would like to thank millennial for my wonderful results. The doctor answered all my questions, and the staff is very loving, very satisfied with my results from my Lipo 360 would recommend them to everyone once again thank you very much millennial for treating me so kind and thank you doctor for my wonderful results.
Clients' Testimonials
I am extremely happy with my decision to get butt implants. The procedure was straightforward and the recovery was not as difficult as I expected. My new shape has given me a newfound confidence and I feel great in everything I wear.
What Are the Types of Female-to-Male Bottom Surgery?
As a transgender man born with female genitalia, you can opt for much more in your transformation than just fashioning and attaching a penis. How much you want to get done is your choice, but it depends on your resources, where you are in the process and what your skilled surgeon recommends. The options for FTM bottom surgeries include a:
Hysterectomy, which removes your uterus
Vaginectomy that removes your vagina and seals the opening
Oophorectomy, which removes your ovaries
Phalloplasty, to create a phallus
Metoidioplasty, which is the process of lengthening the skin around your labia and clitoris, creating a smaller-sized penis, but with better odds of having sensation there
Transgender men may have one or more of these procedures done at the same time or at different times. Some trans men start their gender reassignment process with an easier surgical option, like breast reduction or female-to-male top surgery.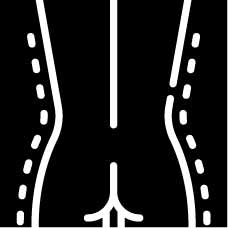 We can't wait to meet you! We offer comprehensive consultations with Dr. Shokrian, and his team both virtually and in person.
212-421-7123
Incredible service! The team went above and beyond to help us.
What's the Process for Getting FTM Bottom Surgery?
For most trans men, bottom surgery is one of the last details to consider. Many trans men choose not to get it done at all. It's a humongous undertaking physically, emotionally and mentally. The basic process includes:
Evaluation by your NYC doctor
Removal of pubic hair
Tests, X-rays and other examinations
No more blood thinning medication, including over-the-counter, prescribed or herbal
Guidance and a written recommendation from your therapist
Instructions from your surgeon to stop smoking and lose weight
The surgery can last from two to 10 hours, depending on what you want done. The recovery can take a week to several weeks. With a phalloplasty, you need two or more procedures, each with its own recovery time. Make sure you have a plan in place for a smooth recuperation.
What Are the Results of FTM Bottom Surgery?
As a result of a phalloplasty, you'll have a penis that looks real. Your surgeon lengthens the urethra so you can urinate standing up. You'll have a scrotal sac. Usually, it takes another surgery to insert testicles and possibly a third to add a prosthesis to aid in erection. Some options to consider for recovery include:
Scheduling time off from work or school
Asking a friend or family member to take you home after the procedure
Trying to get as much support as possible from friends and family — it takes four to six weeks to recuperate and you may need help with household tasks
This is a monumental transformation in your life. It may be the last change you need to become the person you were meant to be. Take the time you need to adjust to your new body.
What Are the Risks and Complications Associated with FTM Bottom Surgery?
The risks and complications of female-to-male bottom surgery are about the same as with any surgery. Those risks are greatly reduced, however, when you rely on the expertise of an experienced plastic surgeon in NYC who works in a state-of-the-art facility to ensure your ultimate safety and satisfaction. Due to the skin grafts that are needed, you have two surgical sites. Difficulties may include:
Bleeding
A bad response to anesthesia
Dissatisfaction with the results
Infection
There are other types of bottom surgery that a trans man may have that only requires one surgical procedure, such as a metoidioplasty that turns the genital tissue you have into a defined penis. Each surgery has its own set of risks and outcomes. It's between you and you physician to decide what's right for you in your transformation.
How Much Does FTM Bottom Surgery Cost?
Female-to-male bottom surgeries average around $30,000, but they can run anywhere from $5,000 to $50,000. In addition to the actual surgery, other expenses include:
Hospital or facility fee
Prescription medications
Specialized post-surgical garments
Anesthesiologist fee
These additional expenditures add up quickly, which is part of the reason it's not done as frequently as top surgery. Insurance companies often deem FTM bottom surgeries as elective plastic surgery. Many trans men save for years to have this affirming surgery performed. For the LGBTQ+ community, these types of surgeries are necessary for physical and mental well-being, so the costs are necessary for their well-being.

56 West 45th Street, Floor 4, New York, 10036 3190 Riverdale Ave. Level C, 4A, Bronx NY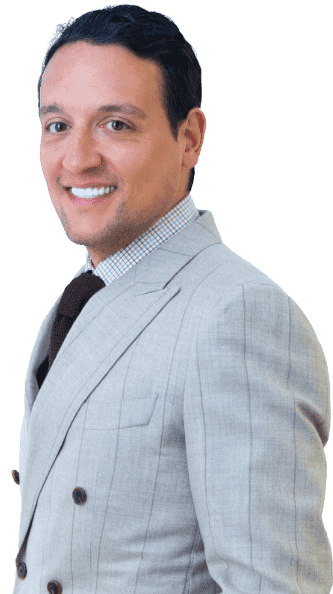 Great communication and excellent customer support.
Is FTM Bottom Surgery Covered by Insurance?
It's against the law for insurance companies to discriminate based on your gender or sexual identity. But it depends on your insurance coverage. It may be up to you and your doctors to convince the insurance company that this is a necessary medical procedure. Pre-requisites may include:
Living as a man for at least one year
Hormone therapy
A letter from your therapist stating that you're mentally ready for this procedure
You are, of course, responsible for any co-pays or deductibles. It's becoming easier for the LGBTQ+ community to have access to medical personnel who understand their needs and concerns, but it's more important to be comfortable with your plastic surgeon than worried about the cost. For a private consultation, contact Dr. David Shokrian at Millennial Plastic Surgery. He's the compassionate doctor you're looking for in New York City.