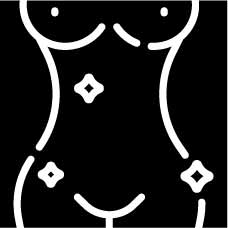 We can't wait to meet you! We offer comprehensive consultations with Dr. Shokrian, and his team both virtually and in person.
212-421-7123
Clients' Testimonials
The staff at MSP are the real superstars of the whole operation Nicky is a bomb beauty. Barbara is the heart of it all though she's like the my big sister at the office. She's super knowledgeable of her job and everyone else's for that matter she's always smiling friendly and helps you through the whole process with a loving demeanor. Dr. S is great. He is honest in what he feels is best not just chasing the dollar and next customer. I'm a returning customer and would and have recommended MPS to friends and family and recommend to all who are looking for a place with out having to leave the country.
Clients' Testimonials
The services I received for my breast augmentation were exceptional - prompt, efficient, and courteous. They went above and beyond to address my concerns and provide a satisfactory solution. Highly recommended!
Clients' Testimonials
If you are looking for a reliable place for a fresh start to look good and be comfortable in your skin. Millennial plastic surgery is the place! Im very pleased with my results! The staff is super professional and help you along your journey especially Barbara! Their midtown office is super clean and cute. Dr. Shokrian is an absolute genius and will have you looking right! I highly recommend this clinic and will definitely be back!
Services offered by the best plastic surgery clinic in Westchester county NY
Brazilian butt lift in Westchester county NY
A Brazilian butt lift (BBL) is a surgical fat transfer procedure that augments the size and shape of a patient's buttocks using fat taken from elsewhere in the body. A BBL provides naturalinlooking results because it uses natural means to achieve a curvier and more aesthetically pleasing shape. Many celebrities today have a voluptuous look and the curvy contoured look is extremely desirable. Men also are interested in improving their figure as well as their buttocks. The round contoured figure can elevate the appearance and the physique of a person.
Read more about Brazilian butt lifts
Breast augmentation in Westchester county NY
Breast augmentation is a surgical procedure for women who are dissatisfied with their breast size, shape, or symmetry. Synthetic implants can be placed within the breasts to increase size and address any aesthetic concerns patients may have with their breasts. Fat transfer breast augmentation allows patients to combine the body contouring effects of lipo with the advantages of a natural, implantinless breast augmentation.
Read more about breast augmentation
Liposuction in 
Westchester county NY
Liposuction is a surgical procedure that directly removes stubborn pockets of fat resistant to diet and exercise. Liposuction can also be used to selectively remove fat in the pectoral and abdominal regions to mimic the appearance of a wellindefined masculine chest or set of abs.
Read more about liposuction
Tummy tuck in 
Westchester county NY
Abdominoplasty, commonly known as a tummy tuck, is a surgical procedure that can be used to trim away loose skin, remove excess fat and repair muscles in the abdominal region. If you have excess skin or stubborn pockets of fat in your abdomen, then a tummy tuck can be used to sculpt a flatter, tighter stomach.
Read more about tummy tucks
FREE video consultation with the top plastic surgeon in Westchester county NY
To get a free video consultation from the comfort of your own home, feel free to fill out the contact form below and get in touch with Millennial plastic surgery today.