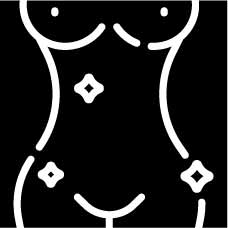 We can't wait to meet you! We offer comprehensive consultations with Dr. Shokrian, and his team both virtually and in person.
212-421-7123
Clients' Testimonials
The services I received for my breast augmentation were exceptional - prompt, efficient, and courteous. They went above and beyond to address my concerns and provide a satisfactory solution. Highly recommended!
Clients' Testimonials
Sophia helped me tremendously if it wasn't for her , I probably would have never gone through with my surgery! She made me feel so comfortable and like she genuinely cared for me ! I love my results so far and dr Shokrian is AMAZING with his work. I can finally say I'm happy and confident with myself. Thanks to everyone there but especially SOPHIA .
Services offered by the best plastic surgery clinic in Westchester county NY
Brazilian butt lift in Westchester county NY
A Brazilian butt lift (BBL) is a surgical fat transfer procedure that augments the size and shape of a patient's buttocks using fat taken from elsewhere in the body. A BBL provides naturalinlooking results because it uses natural means to achieve a curvier and more aesthetically pleasing shape. Many celebrities today have a voluptuous look and the curvy contoured look is extremely desirable. Men also are interested in improving their figure as well as their buttocks. The round contoured figure can elevate the appearance and the physique of a person.
Read more about Brazilian butt lifts
Breast augmentation in Westchester county NY
Breast augmentation is a surgical procedure for women who are dissatisfied with their breast size, shape, or symmetry. Synthetic implants can be placed within the breasts to increase size and address any aesthetic concerns patients may have with their breasts. Fat transfer breast augmentation allows patients to combine the body contouring effects of liposuction with the advantages of a natural, implantinless breast augmentation.
Read more about breast augmentation
Liposuction in 
Westchester county NY
Liposuction is a surgical procedure that directly removes stubborn pockets of fat resistant to diet and exercise. Liposuction can also be used to selectively remove fat in the pectoral and abdominal regions to mimic the appearance of a wellindefined masculine chest or set of abs.
Read more about liposuction
Tummy tuck in 
Westchester county NY
Abdominoplasty, commonly known as a tummy tuck, is a surgical procedure that can be used to trim away loose skin, remove excess fat and repair muscles in the abdominal region. If you have excess skin or stubborn pockets of fat in your abdomen, then a tummy tuck can be used to sculpt a flatter, tighter stomach.
Read more about tummy tucks
FREE video consultation with the top plastic surgeon in Westchester county NY
To get a free video consultation from the comfort of your own home, feel free to fill out the contact form below and get in touch with Millennial plastic surgery today.